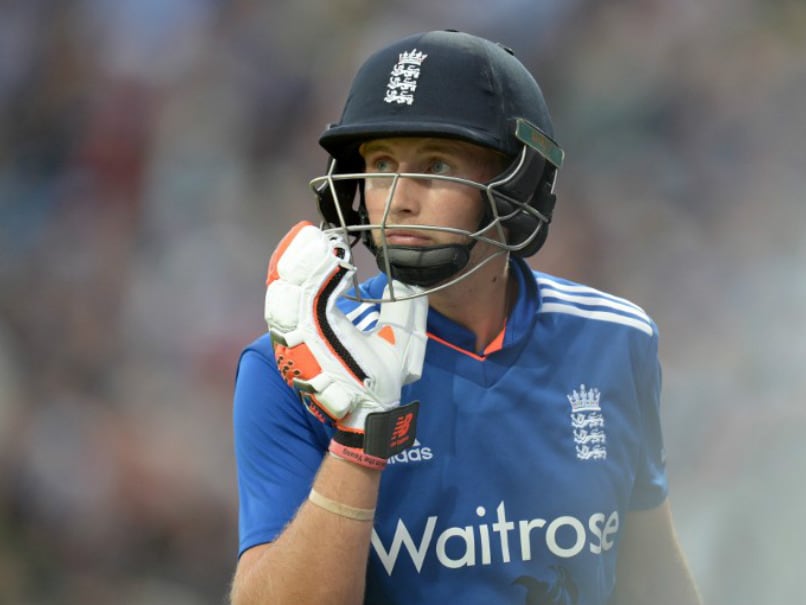 Joe Root has decided to spend time with his newborn son during the IPL 2017 season.
© AFP
England batting talisman Joe Root will not be available to play in the 2017 season of Indian Premier League, the 26-year-old has confirmed. One of the most prolific batsmen in the world at present, Root has decided to give the tournament a miss in order to spend some time with his newborn son Alfred. The 26-year-old cricketer has reportedly been contacted by several IPL franchises ahead of the upcoming season, but with a hectic schedule coming up next winter, Root has decided to focus on his family instead of playing in IPL.
"It is a shame because there is a really good window in the international calendar to play. But looking at the schedule, especially next winter, I am going to be away for long periods," Root told British media.
"This will be a great opportunity to spend time at home and watch Alfred grow up a little bit. A lot of great things would come from the IPL, a lot of great experiences and I am sure it would help to improve my game. But at the moment being at home is my priority and I want to make sure I do not miss out on that. It is quite tough being away in these early days so it will be nice to catch up," he added.
Root is currently part of the England team that is touring India for a three-match ODI and a three-match T20I series. He made 78 during his side's three-wicket loss in Sunday's first ODI against the hosts. Cuttack hosts the second and penultimate match of the series on Thursday.
(With inputs from Reuters)