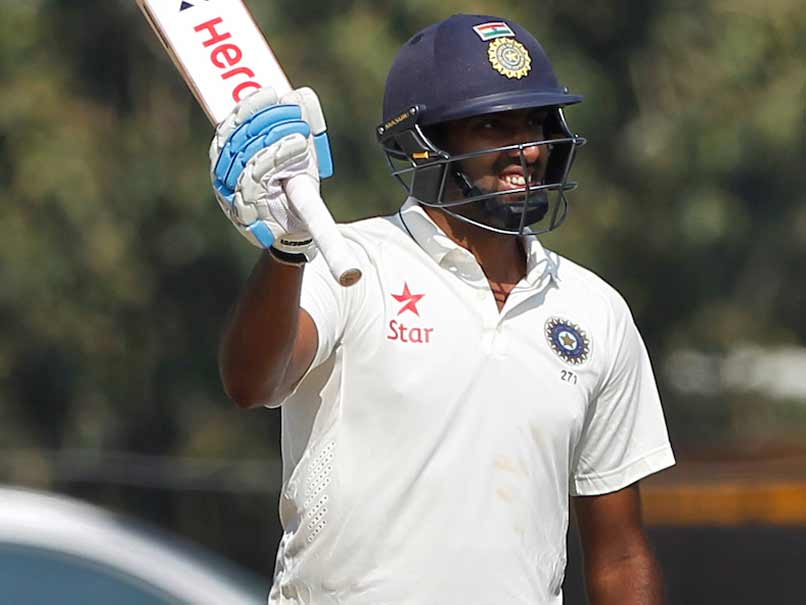 R Ashwin scored 67 runs in India's first innings in the 5th Test vs England in Chennai.
© BCCI
Ravichandran Ashwin claimed the distinction of becoming the first player since 1985 to claim 25 wickets and score 250 runs in a Test series. The Tamil Nadu off-spinner claimed this distinction during the fifth Test with England in Chennai.
The last man to achieve this distinction was Ian Botham, who scored a round 250 runs and claimed 31 wickets during the Ashes series in 1985. Botham, incidentally, is part of the commentary team for the India-England series.
Ashwin has claimed 28 wickets in this series so far and has scored 306 runs.
Interestingly, it is 40 years since any player achieved this distinction in a five-Test series. The last man to do so was Trevor Goddard of South Africa against Australia in the 1966-67 series. He scored 294 runs and claimed 26 wickets.
Botham's feat had come in a six-Test series, but he has achieved the distinction twice. He scored an incredible 399 runs and captured 34 wickets in the Ashes series of 1981.
The last Indian to reach the landmark was Kapil Dev, in 1979-80 six-Test home series against Pakistan. He scored 278 runs and grabbed 32 wickets.