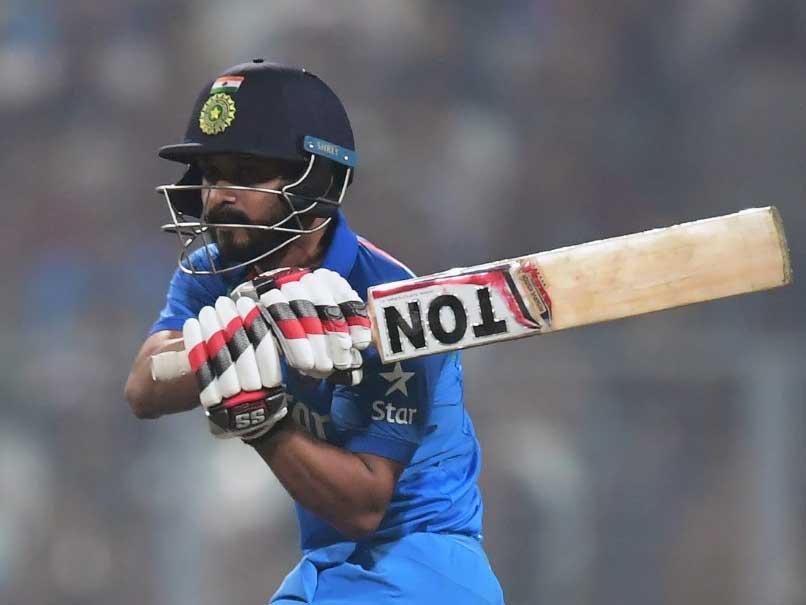 Cricket legend Sunil Gavaskar congratulated Indian team on the series win
© AFP
Cricket legend Sunil Gavaskar on Sunday congratulated Indian Team on the series win against England and said that Virat Kohli's team have all the bases covered ahead of the Champions Trophy. Praising Kedar Jadhav's ability to hit the ball with precision, the former India captain said, "He is a finisher and looking good at No.6. I think India have found a gem in that position." Gavaskar, in an exclusive chat with NDTV, also lauded Kohli's captaincy."The good thing is that captaincy has not affected Virat Kohli's batting and we need him more as a batsman than a captain," he said.
In the first match, India had managed to chase down the score of 351 runs and in the second match MS Dhoni and Yuvraj Singh led India to an astounding victory. However, Virat Kohli and co. narrowly lost the third match by a narrow margin of five runs.
Gavaskar, who looked content with India's performance in all the three matches said, "Death bowling is still a concern for the Indian team but other than that the team is doing quite well, be it batting or fielding. Now, we don't need to hide any fielder and everyone is contributing, which is a very positive thing."
However, he pointed out some issues, which the Indian team needed to address before the Champions Trophy.
"India have not started well in all the three matches. Virat Kohli or MS Dhoni are not going to score in every matches and someone needs to take the responsibility. Openers lack of form has been a worry but I think once Rohit Sharma is fit, he will be the automatic choice and I would still go for Shikhar Dhawan as the second opener," he said.