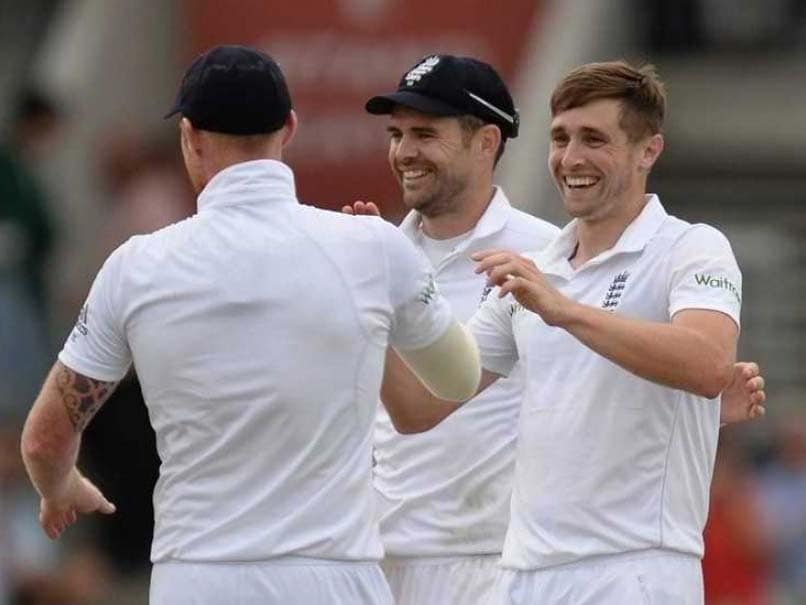 Chris Woakes (R) sustained the injury during the 3rd Test vs India in Mohali.
© AFP
New Delhi:
Woakes got nasty snorter from Mohammed Shami which broke the neck protector of his helmet. The very next ball was another well disguised bouncer which Woakes fended awkwardly and it bobbed off his gloves.
It was this delivery that caused some damage to Woakes' finger.
To add insult to injury, the ball lobbed to Parthiv Patel behind the wicket to end Woakes' innings.
According to a Cricinfo report, Woakes went for an X-ray after the game which showed what the England management are describing as a "tiny crack."
Despite this, and some on-going trouble with a sore knee, England are hopeful Woakes will be fit for the fourth Test in Mumbai.