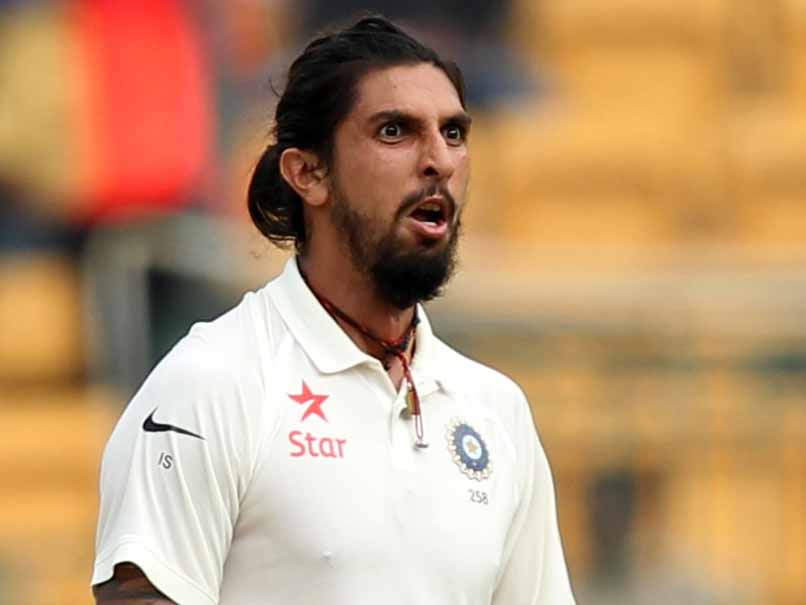 Ishant Sharma was seen mocking Australian players on Day 2 of the second Test.
© BCCI
Ishant Sharma was in his elements on Day 2 of the second Test, being played at the M Chinnaswamy Stadium in Bengaluru. During his spell in the first hour of play on Sunday, the tall and lanky pacer got involved in some banter with Australia captain Steve Smith and opener Matt Renshaw. Ishant tried to tease the two batsman by making faces after testing them with his pace. Smith and Renshaw retaliated by making faces as well.
This banter continued for a while and was perhaps a ploy used by the India pacer to unsettle the batsmen.
The banter even brought a grin across the face of India captain Virat Kohli. Kohli was later seen having a chat with his Australian counterpart Smith, perhaps discussing the same incident.
Smith too enjoyed the moment as Ishant's comical faces also made him laugh.
And in no time, the issue became viral on social media with several joking about the incident with many taking pot shots at the 28-year-old Delhi bowler.
India were bowled out for a meagre total of 189 on Day 1 of the match with off-spinner Nathan Lyon taking eight wickets.
India trail the four-match Test series 0-1.