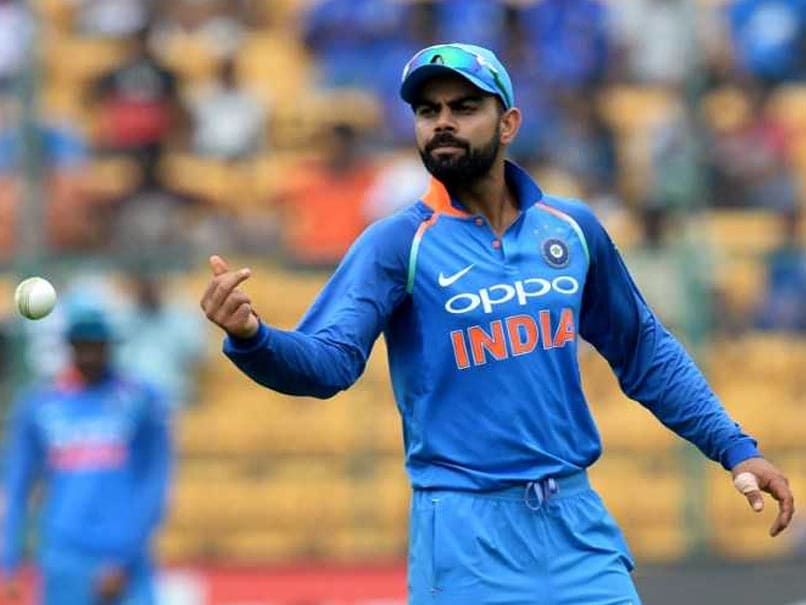 Under Virat Kohli's leadership, India tops the ICC rankings in ODIs and Tests.
© AFP
Sourav Ganguly is widely regarded as the man who introduced a new brand of cricket in India. Under Dada, talented young players were promoted with the team adopting a more aggressive approach. India began winning Tests abroad and even made it to a 50-over World Cup final. When it comes to numbers MS Dhoni ranks at the top, but Ganguly is credited for having set up a solid foundation that helped the former build on. Now Virat Kohli is at the helm of affairs, taking the team in a new direction. Ganguly, who knows a thing or two about leadership, feels the Delhi batsman has all the qualities to become one of India's greatest captains.
"Virat Kohli has got qualities of being one of India's great captains, there's no doubt about it. I think next 15 months will be important for him when India go to South Africa, England, Australia and the World Cup. I think he is in the right direction. He is preparing his team, he's picking players and giving opportunities. They will beat New Zealand and Sri Lanka, there's no doubt about it. India will be challenged when they go to South Africa but I feel this side has got the ability to do well there as well,"  Ganguly told India Today.
Earlier, the legendary Sunil Gavaskar too had echoed a similar sentiment during an exclusive chat with NDTV. Gavaskar said Kohli would go down as one of India's greatest cricket captains during the recently concluded five-match ODI series against Australia. Gavaskar said Kohli brought flair to his side like the iconic skipper Tiger Pataudi. Gavaskar also highlighted the contribution of the 28-year-old in cultivating a culture in the team that was rooted in physical fitness and ruthlessness.
Kohli failed to score a century in the series against Steve Smith's men, but still managed a decent series average of 36 after scoring 180 runs in total. Kohli had a best of 92 and despite a duck to his name, ended up being the sixth highest run-getter in the series.