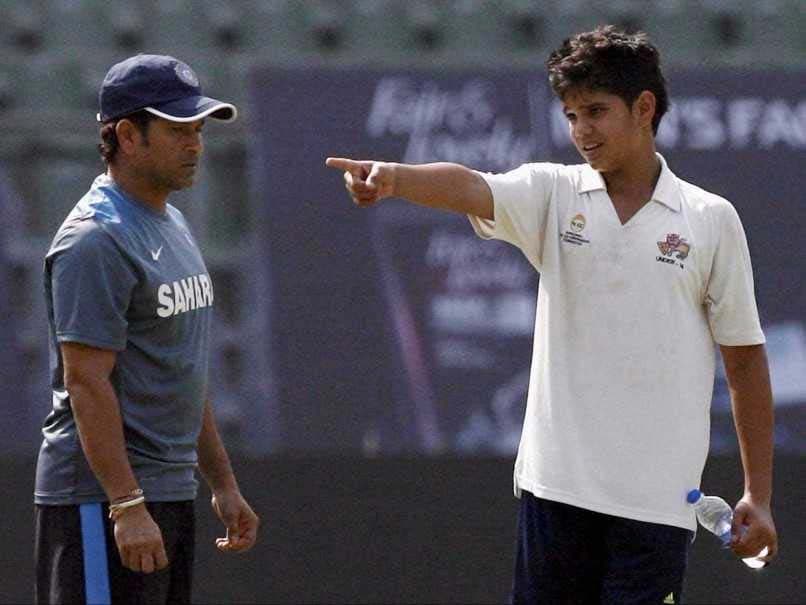 Arjun Tendulkar, a left-arm pacer, turned up as a nets bowler for the India women's cricket team.
© PTI
Cricket legend Sachin Tendulkar's son, Arjun, was recently spotted training with the England men's cricket team ahead of their first Test against South Africa. Known to spend time at the Lord's Cricket Ground during this time of the year, Arjun turned up as a nets bowler for the India women's cricket team on Saturday. Arjun, a left-arm pacer, is quite a handful as England's Jonny Bairstow found out earlier in the month. The right-hander was hit on the foot by Arjun's yorker, forcing him to limp out of the nets after playing just one ball. The 27-year-old's left foot was placed briefly in a compression unit to reduce the pain. Last year, Arjun was selected in the Under-16 West Zone squad for an inter-zonal tournament.
Sachin Tendulkar's son, Arjun, is one of the net bowlers for India women today. Bowling t Veda here. #WWC17 @ESPNcricinfo pic.twitter.com/M37es7GINf

— Melinda Farrell (@melindafarrell) July 22, 2017
The India team's run at the World Cup has been terrific so far. They've reached the final for the second time and are looking to win their maiden title against thrice winners England. They've beaten tough teams such as Pakistan, Australia and New Zealand en route while specific members have gone on to make impressive records.
Though England hold a numerical advantage of having beaten India six out the 10 times the teams have met in the World Cup, one can't discount India's recent run in the tournament.
The toss will also play an important part in the final. As seen in the tournament so far, the team chasing always has more pressure to deal with.