Story Progress
Back to home
PHF Mulls Legal Action Against FIH Over Junior Hockey World Cup Expulsion
The Pakistan junior hockey team was dropped from the event in India and replaced with Malaysia due to PHF's failure to fulfil confirmation requirements before the given deadline for the teams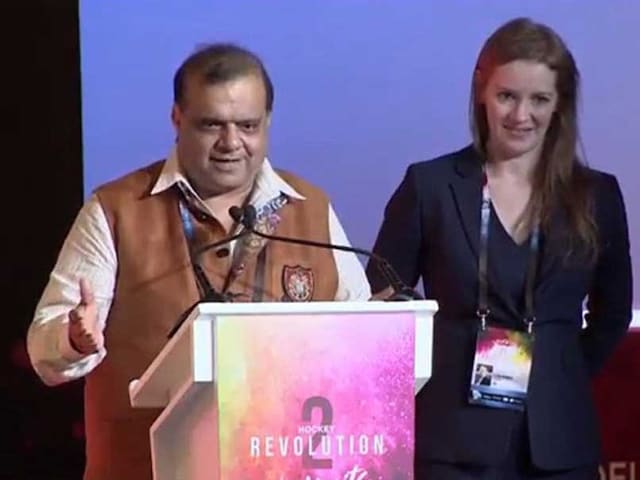 Narender Batra-led FIH has replaced Pakistan with Malaysia in the mega-event.
© Hockey India
Highlights
Pakistan Hockey Federation is mulling legal action against FIH

PHF is miffed over Pakistan's expulsion from the Junior Hockey World Cup

The event is set to be held in Lucknow, India
Karachi:
The Pakistan Hockey Federation (PHF) is considering filing a case with the Court of Arbitration for Sports in Geneva against the International Hockey Federation (FIH) for expelling it from the Junior World Cup being held in India from December 8 to 18.
A reliable source in the federation told PTI on Thursday that consultations had started with legal experts, who specialise in the field of sports management and disputes as the PHF had spent millions of rupees on preparing its national junior side to first qualify for the World Cup and travel to India.
"Nothing is decided as yet but it could happen. Because the PHF is clear that the FIH which is headed by an Indian, Narender Batra has dealt unjustly with it," the source said.
The FIH has announced it has dropped Pakistan from the list of 16 participating nations in the World Cup in Lucknow, saying the PHF had not fulfilled confirmation requirements before the given deadline for teams.
It has replaced Pakistan with Malaysia in the tournament.
PHF secretary Shahbaz Ahmad also appeared before a national assembly standing committee on sports and briefed them on the situation leading to the FIH decision after the Indian High Commission didn't issue visas for the hockey contingent.
Shahbaz told the committee that all legal and rightful steps will be taken against the decision which has deprived Pakistan of the right to play in the World Cup despite having qualified for the mega event.
"We are not going to take this lying down. It is unfair with us and has hurt our hockey," he told the committee members.
Ahmad also briefed them that the applications sent to the Indian High Commission for issuance of visas were well on time.
He confirmed that PHF had sent passports of Pakistani players and officials to the Indian High Commission on November 16.
Ahmad said the FIH had made this an issue, stating the PHF had blundered as the directives from the IHC were clear that Pakistani nationals had to apply for visas atleast six weeks in advance.
But the former Pakistan captain said it was interesting that while the IHC had not returned passports of Pakistani players India had issued visas quickly for the Malaysian team.
Promoted
"What happened to the deadline and dates while issuing them visas at short notice. We know what has happened with us," he added.
Interestingly the PHF has still not winded up its training camp for the World Cup in Lahore and players are continuing their training under head coach, Tahir Zaman.