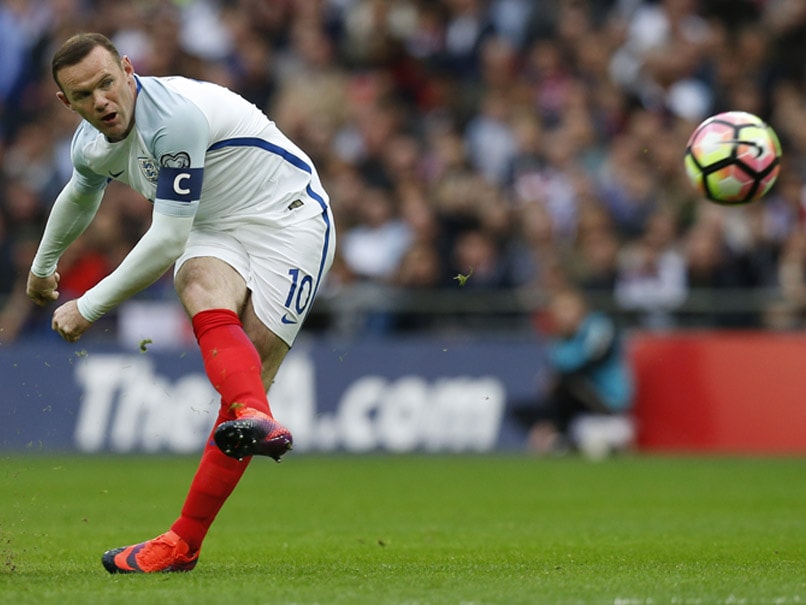 Wayne Rooney retired from international football last month.
© AFP
Former England captain Wayne Rooney was arrested on suspicion of drink driving near his home in Cheshire. The Everton striker was police on Thursday night after he had been on an evening out, the British media reported. Rooney recently signed for Everton, his boyhood club, from Manchester United.
"The man was arrested shortly after 2.00am (0100GMT) today, Friday 1 September, after officers stopped a black VW Beetle," said a police statement.
Police said 31-year-old Rooney "has since been charged with driving whilst over the prescribed limit."
Rooney had been released on bail and is due to appear at Stockport Magistrates' Court on September 18.
He was seen posing in a selfie with cricketer Jack McIver in a bar in the upmarket town of Alderley Edge, near his home, on Thursday, August 31.
McIver shared the photo of the pair in the Bubble Room on Instagram at around 10:00pm (2100 GMT) that day with the comment: "International Break #legend".
Last November, Rooney gatecrashed a wedding in an inebriated state after England registered a win over Scotland in a World Cup qualifier.
Last month, Rooney called time on his international football with immediate effect. He took the call on his retirement despite England manager Gareth Southgate telling him he had earned a recall. The 31-year-old scored 53 goals in 119 appearances for England.
(With AFP Inputs)