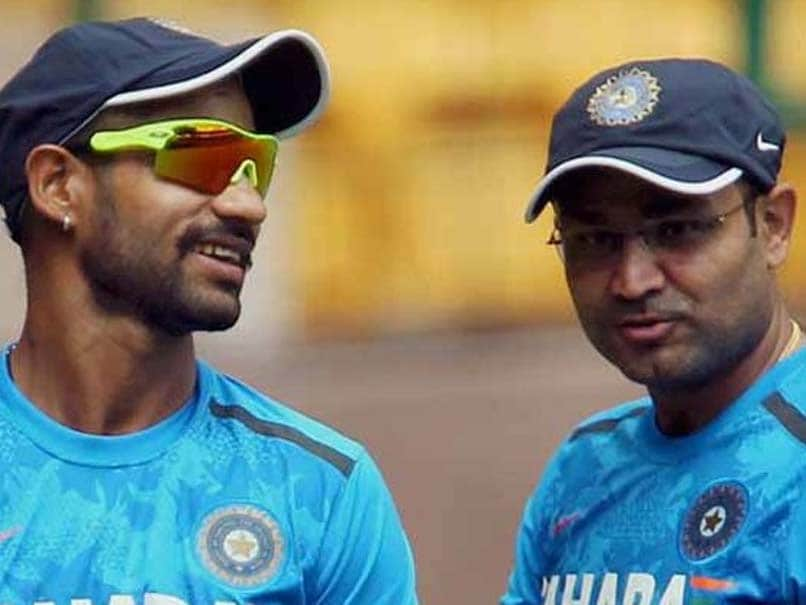 Virender Sehwag played with Shikhar Dhawan for India as well as Delhi Ranji Trophy team.
© Twitter/ Virender Sehwag
Virender Sehwag's Twitter trolling has reached another level. And this time he chose the birthdays of Shikhar Dhawan and Ajit Agarkar to give the duo a taste of his sense of humour.
Agarkar turned 39 on Sunday, and Sehwag chose to list his achievements as a cricketer. Referring Agarakar as 'modern day Aryabhatta', the dashing opener said that his 'biggest achievement' was the five straight ducks in Australia.
If that was the most unusual of birthday wishes, especially to a senior, Sehwag surely stumped Dhawan as he asked him to do 'Nagin Dance' on the pitch for two hours. Dhawan turned 31 on Monday.
Dhawan is currently out of the Indian Test squad for the England series, owing to poor form.