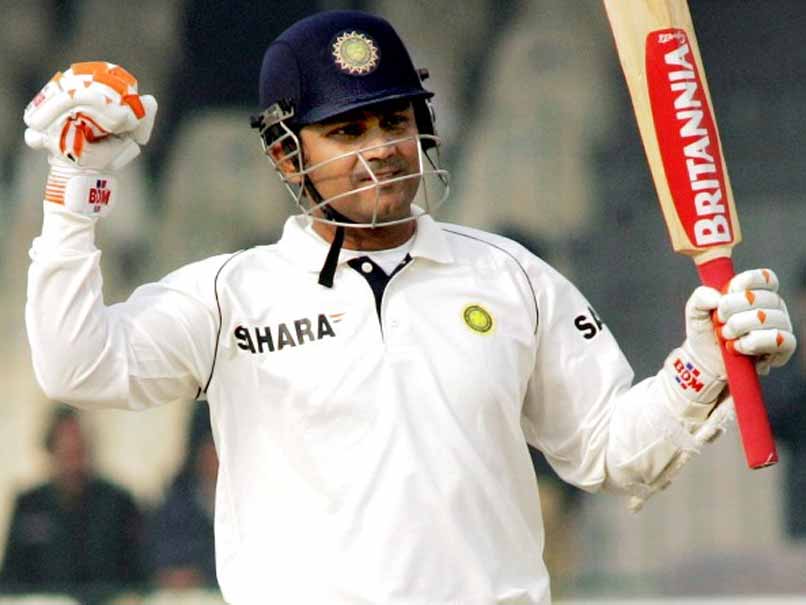 Virender Sehwag is often called 'Twitter King' by some of his fans.
© AFP
Virender Sehwag recently became a 'Twitter Crorepati', crossing 10 million followers in a short span. Sehwag's social media avatar has been as refreshing as his batting - carefree and entertaining. Viru tweets about almost everything - from the Indian Army to his personal life. The former India opener's Twitter feed is laced with humor and sarcasm. But sometimes, Viru's tweets tend to tug at people's heartstrings too.
This was evident when he tweeted a 'welcome back' message after Uzma Ahmed returned to India.
There is no country as safe as India.Is desh ki mitti ki baat hi alag hai. Best wishes to #Uzma &welcome back to the most incredible country pic.twitter.com/mRRRfslHv0

— Virender Sehwag (@virendersehwag) May 25, 2017
The Indian woman alleged she was forced by a Pakistani man to marry him at gunpoint returned to India on Thursday, a day after the Islamabad High Court allowed her deportation. Uzma, who sought refuge at the Indian High Commission in Pakistan capital came back via Wagah border, escorted by the officials of the Indian High Commission.
Uzma, who is in her early 20s, had travelled to Pakistan earlier this month on vacation, her family said. Tahir Ali, whom she reportedly met in Malaysia and fell in love with, forced her into marrying him in Pakistan on May 3.
She had appealed to a court in Pakistan on May 12, alleging that Tahir Ali had married her at gunpoint. In the days after their marriage, he had harassed and intimidated her and taken away her travel papers to force her to stay, she told the court.