Story Progress
Back to home
Virat Kohli Will Be Consulted Before Team India Coach Is Named, Insists Sourav Ganguly
It is Kohli's team at the end of the day, Ganguly said.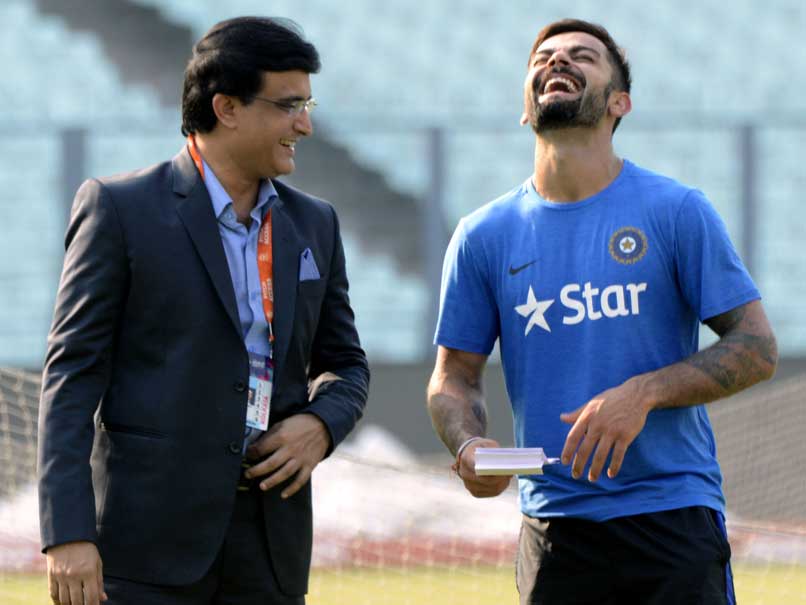 Ganguly said that Kohli will be consulted before the new coach is named.
© AFP
The suspense surrounding the new coach for the Indian cricket team does not show any signs of subsiding as former India skipper Sourav Ganguly, who is a member of the three-man Cricket Advisory Committee of the Indian cricket board, maintaining on Tuesday that skipper Virat Kohli will be consulted before the new coach is named. Ganguly said that Kohli will be consulted over the selection but was not the main person to decide on the issue.
"We respect his (Virat's) decision. At the end of the day it is his team, he is going to lead the team. He (Virat) will be consulted and no, he will not be the main person and he doesn't want to be the main person," Ganguly told reporters on the sidelines of a promotional event here.
"When you speak to Virat Kohli, he is aware. He doesn't want to be the main person. No, we can get hold of him (talk to him), that's the way I look at it. There are people who think differently," the Cricket Association of Bengal president said.
Suspense continued over India's next coach with the CAC on Monday deciding to put the appointment on hold while sending a pointed message to skipper Kohli to understand "how coaches operate".
"Virat will need to understand how coaches operate. At the same time, you have to give credit to Virat that he has stayed out of the coach selection process. We will have a detailed chat with him once he is back from the West Indies," Ganguly, flanked by committee member VVS Laxman and joint secretary Amitabh Choudhary, told a press conference on Monday evening.
Asked on Tuesday whether it was a message from the CAC to Virat, Ganguly said, "There is no message. It's just to bring him in confidence. I respect him immensely. He is a terrific player for India and he is the captain of India. You have to respect the captain of India and I respect him."
Promoted
Pressed further about the date of appointment of the new coach the ex-India skipper said, "very soon".
(With PTI inputs)
Topics mentioned in this article