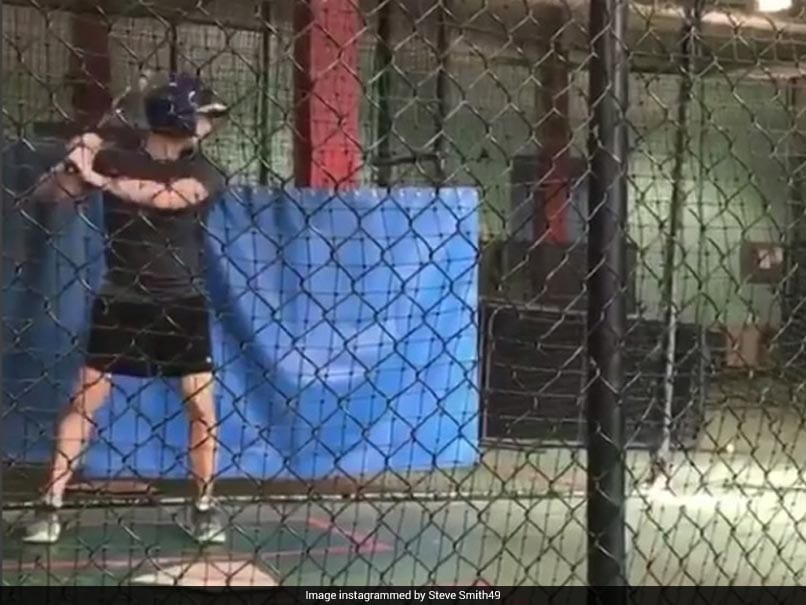 The Australian players are embroiled in a pay dispute with Cricket Australia.
© Steve Smith/Instagram.
As the June 30 deadline for a new Memorandum of Understanding (MoU) between Cricket Australia (CA) and the Australian Cricketers Association ((ACA) approaches, with the fate of over 200 Australian cricketers in suspense, the men's team captain Steve Smith was seen on Wednesday, trying his hand at the baseball nets. Smith took to his Instagram account and posted a video captioned: "Batting practice in New York #switchhitter.
CA has threatened not to pay contracted players beyond the expiry of their current financial deal at the end of the month if they do not accept a new offer, with the governing body determined to scrap revenue-sharing after 20 years.
But the ACA is equally resolved to keep revenue-sharing, saying the system does not need fixing.
On Friday, the ACA rejected a revised pay offer from Cricket Australia and in a statement said that the two bodies remain "far apart".
Players have until June 30 to come to an agreement with CA or face not being paid.
Australia's men's team have a two-Test series in Bangladesh scheduled for August, before a Ashes series against England at home, which runs from November 23 to January 8, 2018. The women's team is in England for the ICC Women's World Cup, which starts on Saturday. They are under contract until the end of the tournament.
(With AFP inputs)