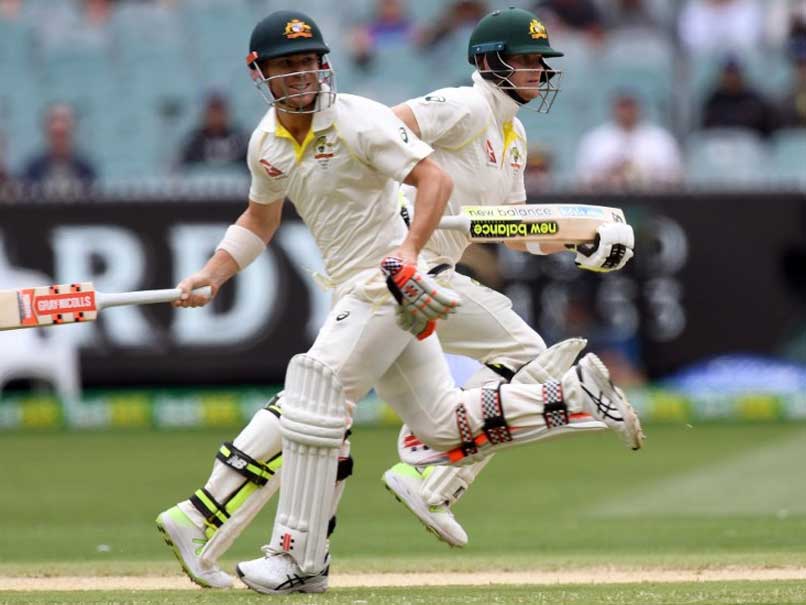 Smith and Warner had their IPL 2018 contracts with Rajasthan Royals and SunRisers Hyderabad cancelled.
© AFP
Tainted Australian cricketers Steve Smith and David Warner have been cleared to play grade cricket for their respective clubs in Sydney according to an International Cricket Council press release on Thursday. The New South Wales Cricket Association (NSWCA) confirmed that it would not stop them from playing grade cricket this season, opening the doors for the former Australian captain and vice-captain's return to competitive sport. Cameron Bancroft, on the other hand, would require an exemption from The Western Australia District Cricket Council (WADCC) to play for his club in Perth this year. Cricket Australia's sanctions for Smith, Warner and Bancroft for their part in the ball-tampering scandal prevent them from playing international and Australian domestic cricket, but not club cricket.
Western Australia's Premier clubs are set to meet on Monday to determine whether Bancroft will be granted an exemption from its own rules, which dictate that suspensions handed down by CA also apply to its competition.
The WADCC's rules state that a player suspended by the WACA, their club association or Cricket Australia is "automatically disqualified from participation in WADCC Competitions for the duration of that suspension".
The NSWCA has a similar clause in its by-laws, however, it's understood the NSWCA has opted to instead apply CA's sanctions, which explicitly allow Smith and Warner to play Premier Cricket.
It's also understood neither player will be eligible to captain their respective club sides this summer.
Smith's Sydney team Sutherland and Warner's club side Randwick-Petersham have already expressed support for their Test players, with the latter club's president Mike Whitney telling Fairfax he expects Warner to be available for the early part of the 2018-19 summer.
The WADCC is unique compared to Premier Cricket competitions in other states in that its committee is independent of the state body, meaning they have the final say on allowing Bancroft to play in its competitions.
Smith and Warner had their IPL 2018 contracts with Rajasthan Royals and SunRisers Hyderabad respectively cancelled, while Bancroft was replaced at Somerset in the County Championship by fellow Australian opener Matt Renshaw.
Justin Langer, the new Australia coach, has left the door open for their return after the completion of their bans, saying, "if they are willing to meet the standards of the Australian cricket team, I think everyone has a place."