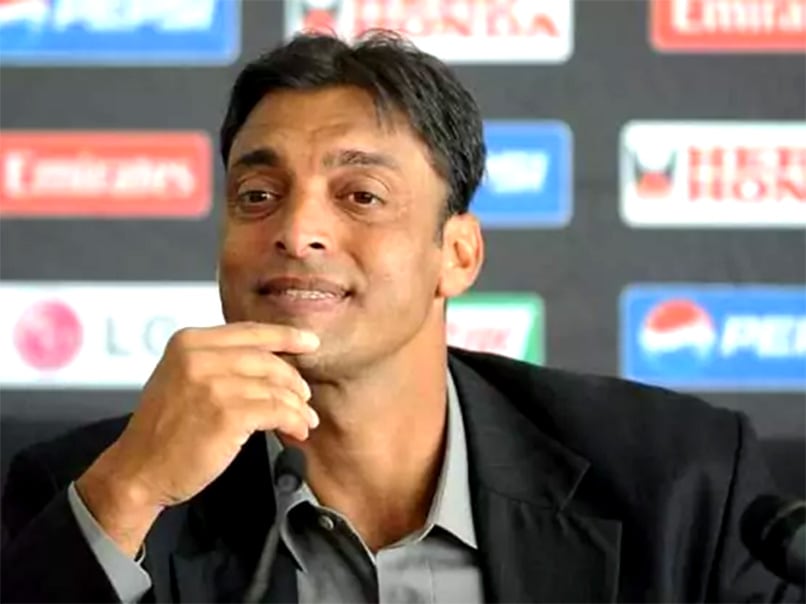 Shoaib Akhtar appointed PCB brand ambassador
© AFP
Former Pakistan bowler Shoaib Akhtar was on Friday appointed the brand ambassador of the Pakistan Cricket Board (PCB) but the decision by the Chairman Najam Sethi didn't go down well with the fans. Shoaib was also given the key post of an advisor to the chairman of cricket affairs, it was announced by Sethi on social media. Sethi wrote," "Shoaib Akhtar has been appointed Advisor to Chairman on Cricket Affairs/Brand Ambassador PCB." The cricket fans were not only left surprised with the decision but were also very critical of the appointment.
Shoaib Akhtar has been appointed Advisor to Chairman on Cricket Affairs/Brand Ambassador PCB

— Najam Sethi (@najamsethi) February 16, 2018
Very bad decision I think. He is only good in criticising players and management. Don't think he has got real ideas to improve anything in Pakistan cricket.

— KashifKS (@KhanKshabih1) February 16, 2018
Us ny kiya advise deni hy. Koi kam ka banda lgana tha

— Raheel (@raheel_222) February 16, 2018
Yehe tu wo chahta tha !! Ki koi position mile use board mi aur muft ki salari tore !!

— Bashir Abbas (@Butt41Butt) February 17, 2018
Shoaib too replied to Sethi's tweet and wrote,"Looking forward to work with @najamsethi and #pcb to take PAKISTAN cricket to the next level."
He went on to add,"Am honored to be chosen for these positions in @TheRealPCB ,will work with same passion as i did when playing.Thank you once again! #ShoaibAkhtar #PCB #BrandAmbassador #Advisor"
Shoaib has been very critical of the chairman in the past and the appointment definitely raised few eyebrows. The former speedster had once said that Pakistan cricket had deteriorated under Sethi, and that he needed to understand he was now "a chairman and not a TV anchor". He had blamed the PCB management for Pakistan's failure in 2015 World Cup in the West Indies and was very vocal in blaming the chairman.
Akhtar exact role and job description is still not clear, but his appointment definitely means that their relationship has improved and are willing to work together for Pakistan cricket's betterment.
The Rawalpindi Express has played 46 Tests, 163 ODIs and 15 Twenty20 inernationals for Pakistan.