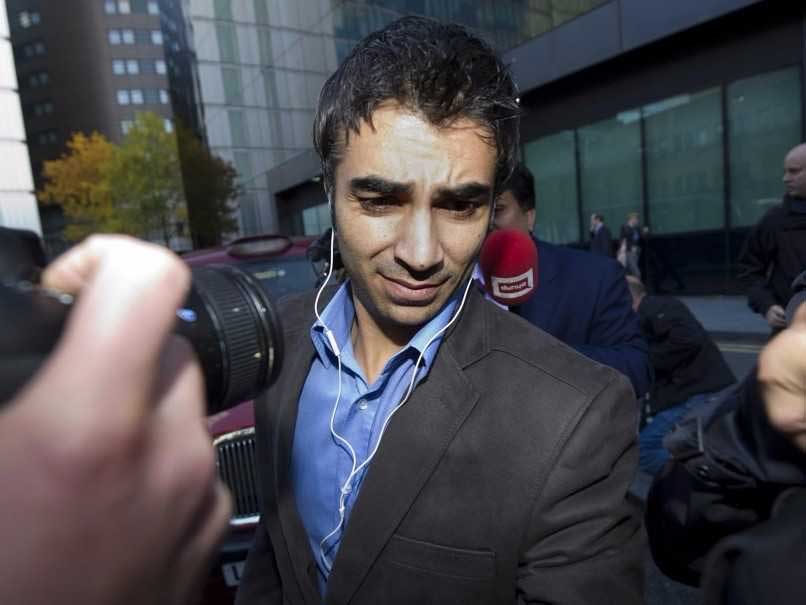 Salman Butt was convicted of spot-fixing during Pakistan's 2010 tour of England.
© AFP
Pakistan batsman Salman Butt was at the receiving end of Twitter trolling after he complained about 'cheating' in this season's Quaid-e-Azam Trophy between his side WAPDA and Peshawar. The former required four runs for a win with one wicket in hand when controversy ensued. Peshawar pacer Taj Wali opted to Mankad (run out the batsman at the non-striker's end while on his run-up to bowl) Mohammad Irfan, who has stepped out of the crease, reported ESPNcricinfo. In accordance with the law, Irfan was ruled out by the umpire after the bowler appealed. The fielding side was given the option to reconsider their appeal by the on-field umpires. There was no re-think on that front, resulting in a three-run for Peshawar.
WAPDA captain Butt wasn't too pleased with his opponents' approach.
 
"What's the point of this law when the winning team isn't proud and ashamed instead? We had a great game, fully competitive throughout four days, which saw both teams' fortunes fluctuate. And suddenly this Mankading spoiled it. Sportsman spirit should have been the top priority but the game didn't end in a proper way. What's the point of this law when the opponent team despite winning apologises to us?" he said.
 
The irony of Butt's remarks was not lost on the fans considering he was convicted of spot-fixing during Pakistan's 2010 tour of England. Naturally, the former Pakistan captain was brutally told off on Twitter.
Mankads are great. The anger about them is better. The anger coming from SALMAN BUTT. I'm in bits here.

— Peter Miller (@TheCricketGeek) October 18, 2017
Joke of the Cricket History!
Hahahaha??????
Salman Butt is complaining about Law, Code of Conduct and Spirit of Cricket. @aaliaaaliya

— Shahid Afridi Club (@BoomPakistan) October 18, 2017
Didn't Salman Butt even have a little bit of shame when talking about the spirit of the game? Remember him as national captain in 2010.

— Imy Asghar (@PakCricket_) October 18, 2017
I fixed, but I never cheated :'( - Salman Butt

— Ahmed (@azkhawaja1) October 18, 2017
Last year, Pakistan Cricket Board (PCB) chairman Shahryar Khan said there was no restriction or reservations on part of the PCB or the International Cricket Council (ICC) on Butt and Mohammad Asif playing international cricket again.
 
"There is no restriction or reservations from us or the ICC. The fact is that the national selectors can consider them for selection but first they have to show their form and fitness at a consistent level in domestic cricket," Shahryar Khan said.
 
His remarks came after Asif and Butt said they were contemplating writing a letter to the ICC to confirm whether the world body had any reservations on them playing for Pakistan again.