Story Progress
Back to home
Ravindra Jadeja Recalls 'Rockstar' Moment With Shane Warne
The legendary Australian spinners compliment was a mystery for Ravindra Jadeja.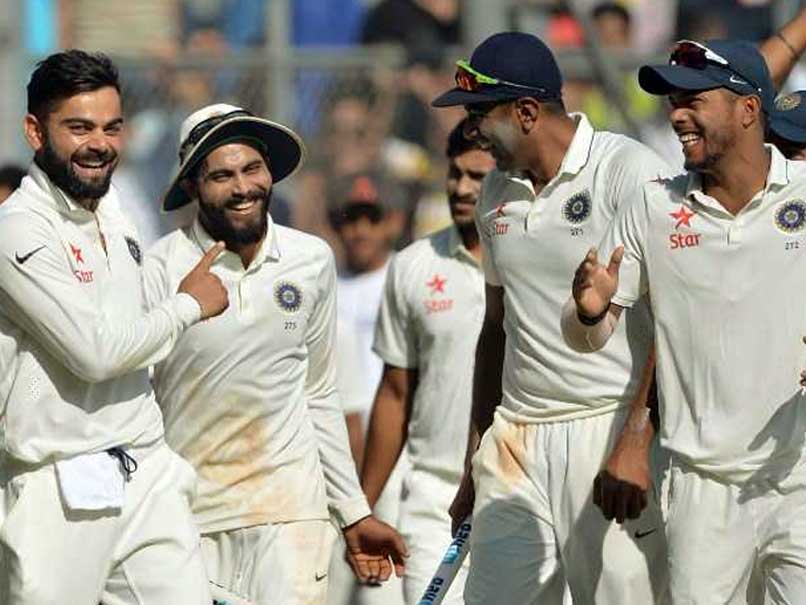 Ravindra Jadeja is No.1 ranked bowler in Test cricket
© AFP
Highlights
Jadeja is No.1 bowler in Test cricket

India will play 3 Tests, 5 ODIs and a Twenty20 in Sri Lanka

The first Test will be played on July 26
Star all-rounder Ravindra Jadeja is all set to take on Sri Lanka when India tour the neighbouring country next week.With the engagements beginning with a warm-up match on July 21, Virat Kohli and Co.are scheduled to play three Tests, 5 One-Day Internationals and a one-off Twenty20 in the 1.5 months long tour. The left arm spinner, who is also the No.1 ranked bowler in Test cricket, will be a vital cog in India's wheel on slow and turning tracks.
Asked about his preparations for the tour, the 28-year-old says he likes to perform when faced with challenges. "I like to perform when there are challenges. In cricket when you get easy performances or easy wickets then it's no fun, but when you have to fight and perform in challenging conditions then that feeling is something else."
Jadeja recalled the time when spin great Shane Warne described him as a "rockstar", saying he did not know the meaning of the term.
"Then I didn't know what rockstar meant. When I met Shane Warne for the first time, I didn't know he was such a great bowler in Test cricket. He used to call me 'rockstar', and I used to wonder that I don't sing any songs, nor do I do anything that I deserved to be called a rockstar.
"I just asked one of my friends why he is calling me a rockstar. He said that maybe because you put too much of zinc on your face (smiles)... I kept working hard on my game and kept improving my skills, whether it was bowling or batting."
Jadeja also shared how he felt when he met his daughter for the first time after returning from England and the West Indies. "It was a special feeling. I don't realise anything now but as I spend more time with the baby, then I will get more attached. It is a good thing for me and everyone in the family is so happy," he said.
Walking down memory lane, Jadeja recalled how there were no good facilities during his initial days.
"When I started cricket, we didn't have good facilities in Jamnagar so I had to arrange everything myself if I had to play a match on Saturday or Sunday. I used to prepare the wicket myself and then try to arrange for the money to purchase the cricket balls for the match," he said.
"Those things motivate me a lot even now. My aim since the start was that I wanted to play in the blue jersey. I always wanted to play for India and when I used to see the team playing in blue, I also felt that I should be a part of the team and play for India," he added.
(With PTI inputs)
Topics mentioned in this article