Story Progress
Back to home
Ravichandran Ashwin Thinks Like A Batsman While Bowling: Cheteshwar Pujara
Cheteshwar Pujara reckons India's off-spinner Ravichandran Ashwin would play a crucial role on the final day of the one-off Test against Bangladesh as India push for victory.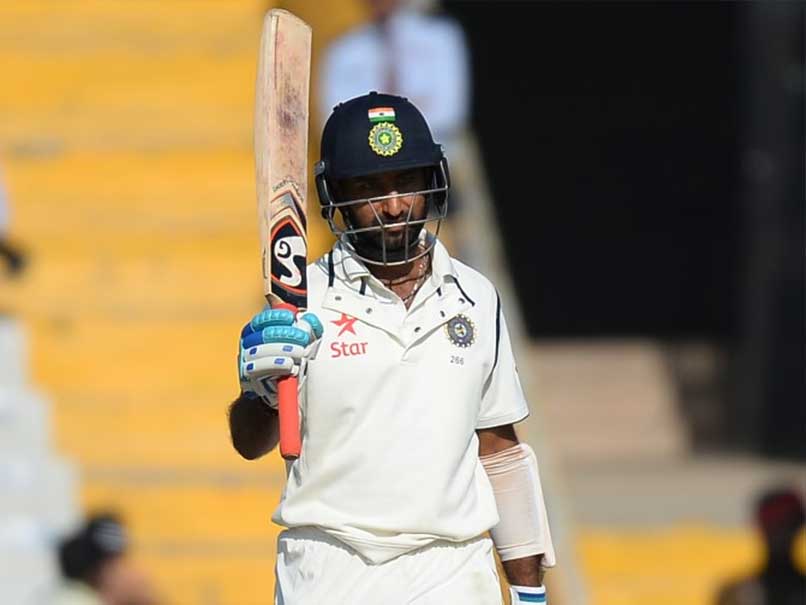 Pujara backed Ashwin to deliver on the final day
© BCCI
Highlights
Cheteshwar Pujara thinks the pitch has started to turn now

Pujara thinks Ravi Ashwin was a restrictive bowler in the first innings

Pujara reckons Ashwin will play a major role in India's victory
Cheteshwar Pujara heaped praise on his teammate, Ravichandran Ashwin terming him as the biggest threat for the opposition and his performance with the ball in hand would be key for India's chances to push for victory on a fifth-day track against Bangladesh in Hyderabad. Pujara reckoned what made Ashwin so dangerous as a bowler is the fact that he "thinks like a batsman" and is expected to exploit all the cracks that has developed on the final day for the hosts. After a poor first innings effort, where the Indian off-spinner just picked up two wickets and conceded more than 100 runs, Ashwin was seen bowling a lot better in the second innings.
Pujara attributed his approach in the first innings as a "restrictive bowler" and went on to add, " "Probably, he (Ashwin) is the toughest spinner when it comes to any opposition team. The teams now plan on how they are going to face Ashwin. I would like to congratulate him for reaching 250 wickets. The kind of brain he has, he thinks as a batsman, what are his weaknesses and areas he needs to bowl. I think it's his experience that makes him one of the strike bowlers in this team."
Talking about Ashwin's poor first innings effort, Pujara said, "He (Ashwin) understands that there are situations where he has to bowl tightly. If you look at first innings, he tried his best. He bowled to a plan. There might be some occasions, he can't get wickets. But that's the best part about this Indian team. We bowl as a unit, we bowl in partnerships, most of the times. Ashwin is the one who takes wickets and Jadeja plays the role of a holding batsman. Sometimes Ashwin has to play the role of holding the batsman and he did that in the first innings."
Although the wicket is still pretty good and there are no such demons on the track but it has started to turn a bit.
"I think the ball has started turning now. The wicket is slightly on the slower side but it has opened up and there should be more assistance for spinners tomorrow. We had expected the ball to turn from day three and it started turning little more from fourth compared to third day. Lot of credit goes to the bowlers. It wasn't an easy wicket where you can run through the sides. You needed a lot of patience. They (bowlers) had to work hard to get them out," Pujara said after stumps on day four of the one-off Test.
Pujara expects that the last seven Bangladesh wickets will be taken in next couple of sessions.
Promoted
"We are hopeful that we will get those seven wickets as early as possible. They batted well in first innings, but it was difficult conditions for our bowlers, I don't want to criticise our bowlers. We are hopeful we will get seven wickets in next couple of sessions."
(With PTI Inputs)

Topics mentioned in this article