Story Progress
Back to home
PCB Takes Leaf Out of Lodha Reforms, Mulls Age-Cap of 70 Years For Office Bearers
PCB is currently headed by the 82-year-old Shahryar Khan, and board officials are thinking of not giving assignments to officials who cross the age of 70 years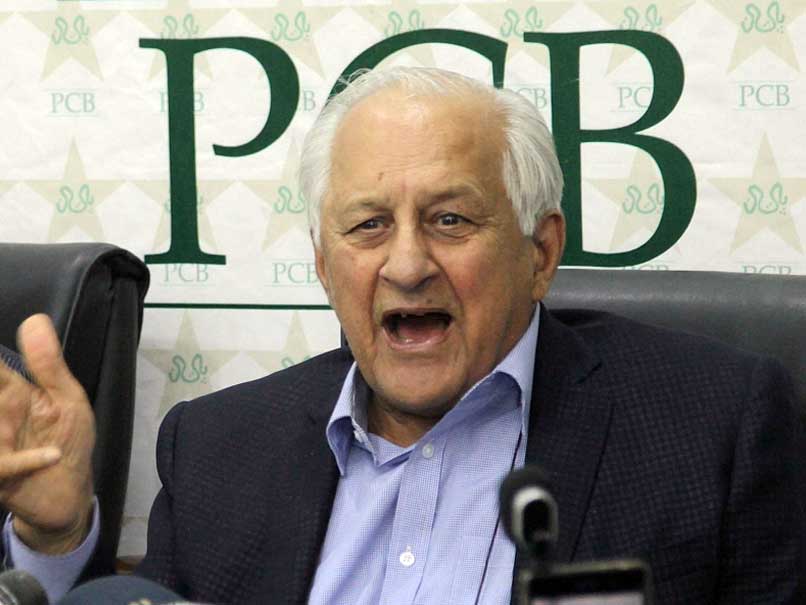 PCB is currently headed by the 82-year-old Shahryar Khan.
© AFP
Highlights
Pakistan Cricket Board is mulling an age cap of 70 years for officials

PCB is currently headed by 82-year-old Shahryar Khan

The Lodha reforms for BCCI also has age limits for office bearers
The Board of Control for Cricket in India (BCCI) will have an mandatory age-cap for office bearers after the Supreme Court's directive relating to the recommendations of the Justice RM Lodha panel.
In a similar move, the Pakistan Cricket Board (PCB) is mulling the introduction of age-caps for its own officials.
PCB is currently headed by the 82-year-old Shahryar Khan, and board officials are thinking of not giving assignments to officials who cross the age of 70 years.
"The board has now drawn up a shortlist of potential candidates all former test players who will be given assignments with the teams in future," a source told PTI.
Last year after the tour to England the board had ended the contract of former captain Intikhab Alam as manager of the senior team and with the board as he was 76.
It appointed 68-year old Wasim Bari as the Pakistan team manager. The source further said that it was also decided that any appointment of a former player even from the shortlist who is 60 or above will have to be ratified by the board Chairman.
The list of former players who will now be appointed as managers of various teams include Iqbal Qasim, Haroon Rasheed, Talat Ali, Moin Khan, Jalaluddin, Nadeem Khan, Iqbal Sikander.
The board has also prepared a list of coaches who will be assigned with the A and junior teams.
Meanwhile in another example of the many U-turns taken by the board sources have confirmed that former Test batsman, Basit Ali, who was removed from his position  as head coach of the women's team and Chairman of national junior selection committee has been brought back into the fold.
"It has been decided to bring Basit back as chief junior selector just days after the Chairman sacked him for being involved in a physical brawl with former international, Mahmood Hamid at the national stadium during the national ODI Cup," the source added.
(With inputs from PTI)
Topics mentioned in this article