Story Progress
Back to home
Pakistan Set Up Tribunal to Probe Spot-Fixing in PSL
Shahryar Khan, the chairman of the Pakistan Cricket Board (PCB), said former Lahore high court judge Asghar Haider would head the inquiry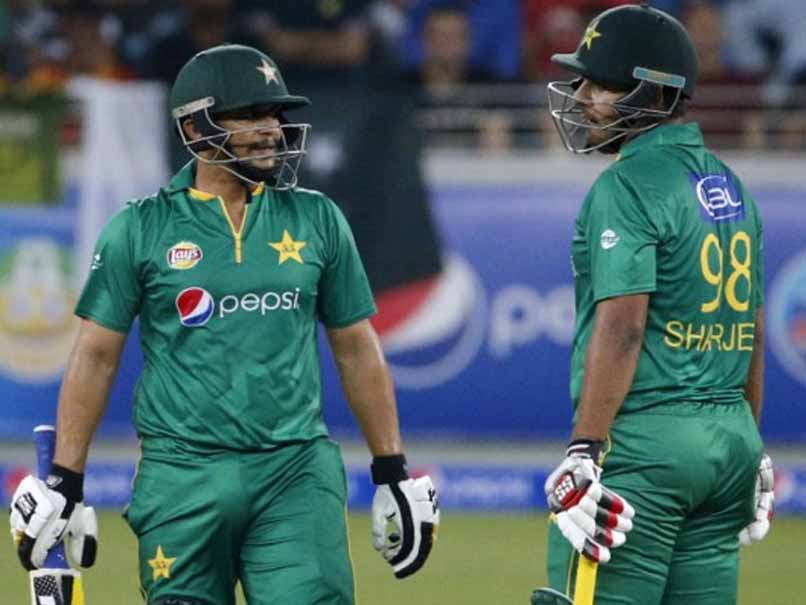 Khalid Latif and Sharjeel Khan were sent off for alleged spot-fixing in PSL.
© AFP
Highlights
A three-member panel will probe spot-fixing allegations in PSL

Khalid Latif and Sharjeel Khan were charged with spot-fixing

Retired judge Asghar Haider will head the three-member panel
A three-member tribunal, headed by a retired judge, has been set up in Pakistan to probe the allegations of spot-fixing, involving two players, in a Twenty20 match in the Pakistan Super League (PSL). The two players whose names surfaced in the spot-fixing allegations are Sharjeel Khan and Khalid Latif, both of whom were unceremoniously sent home after the first match of PSL in February. Both players were later charged in a corruption probe.
Following the initial events, British police had arrested three suspects in connection with the case including discarded Pakistan opener Nasir Jamshed, who was released on bail.
Shahryar Khan, the chairman of the Pakistan Cricket Board (PCB), said former Lahore high court judge Asghar Haider would head the inquiry.
"A three-member tribunal has been formed under Justice Haider and its members will be Tauqir Zia and Wasim Bari," Khan told AFP.
Zia is a former military general who also headed the board between 1999-2003 and Bari is a ex-Pakistan captain and manager.
If convicted both players face life bans for violating the board's anti-corruption code by allegedly meeting a suspicious man linked to an international betting syndicate.
They were provisionally suspended last month but both deny the charges.
Sharjeel Khan was seen as a fast-rising opener, having hit three half-centuries during Pakistan's last one-day series in Australia. He was also contracted to play for Leicestershire in this year's Twenty20 blast.
The 27-year-old had played one Test, 25 one-dayers and 15 Twenty20 internationals for Pakistan.
Promoted
Latif was part of Pakistan's team in last year's World Twenty20 in India. He has so far played five one-day and 15 Twenty20 internationals.
(With inputs from AFP)
Topics mentioned in this article