Story Progress
Back to home
Pakistan Great Spills The Bean On How 'Doosra' Got Its Name, Courtesy The Stump-Mic
Saqlain is credited with the invention of the 'doosra' delivery, adding to a list of Pakistani innovations in cricket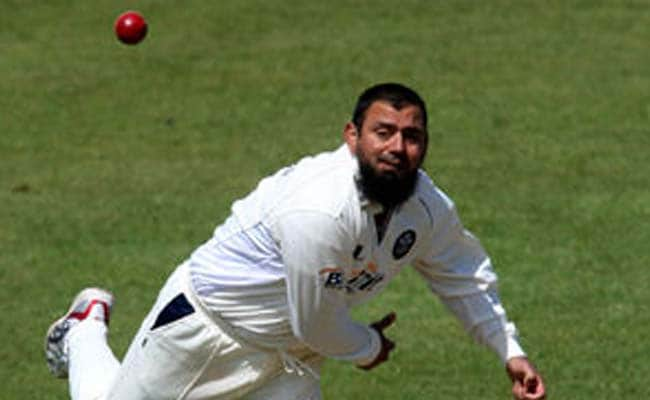 Saqlian Mushtaq was known for bowling the 'doosra'
© AFP
Former Pakistan spin wizard Saqlain Mushtaq was one of the finest bowlers of his generation. Saqlain is credited with the invention of the 'doosra' delivery, adding to a list of Pakistani innovations in cricket including the batsman's reverse-sweep and reverse swing bowling. The doosra, which means "the second one" in Urdu, turns from legside to offside -- the opposite direction to orthodox off breaks. From former India spinner Harbhajan Singh to former Mushtaq's compatriot, several spinners mastered the art of bowling the 'doosra'.
Mushtaq, during a recent interaction, spilled the beans on the 'doosra' got its name. He credited former Pakistan captain and wicketkeeper-batter Moin Khan for it, adding how the latter used to orchestrate his spells.
"The credit of giving the name the 'doosra' goes to Moin Khan. He was the wicketkeeper when I used to bowl. He used say, 'Saqi whenever I will ask you, then you have to bowl the doosra'. He would stand near the stump-mic and his voice would go directly into the commentary box. From there, the commentators thought that the delivery is called as the 'doosra'. Now, this name is also there in the English dictionary, where it has also been defined," Mushtaq said on Nadir Ali's podcast.
Mushtaq also recalled how he first picked up the 'doosra' while playing with his brothers on the terrace.
"There was a ground near my house, where Imran Khan used to play and opposite of that ground, Abdul Khadir played. I was really young back then and heard about Imran Khan's in-dipper and Abdul Khadir was known as magician. So, I thought that even I should have an unique action of my own. When I started bowling, I used to play with my brothers on the terrace with a table-tennis ball. I used to practice new techniques of spin with the table tennis ball on my terrace and one day I noticed a very different turn in the ball. The delivery required a very different grip and a different position of hand. From there, I got an idea that how I can spin the ball outside. Then I started practicing it on tennis ball and later on, with the cricket ball. I even got some bruises on my fingers while practicing the doosra," he added.
Mushtaq, who took 208 Test and 288 one-day wickets, played 49 Tests and 169 ODIs for Pakistan between 1995 and 2004.
For the record, he was the fastest to reach the milestone of 250 wickets in ODIs.
Topics mentioned in this article