Story Progress
Back to home
On Ashish Nehra's Retirement, Heartfelt Tribute From Yuvraj Singh
Yuvraj said that his former teammate was almost as honest as a holy book.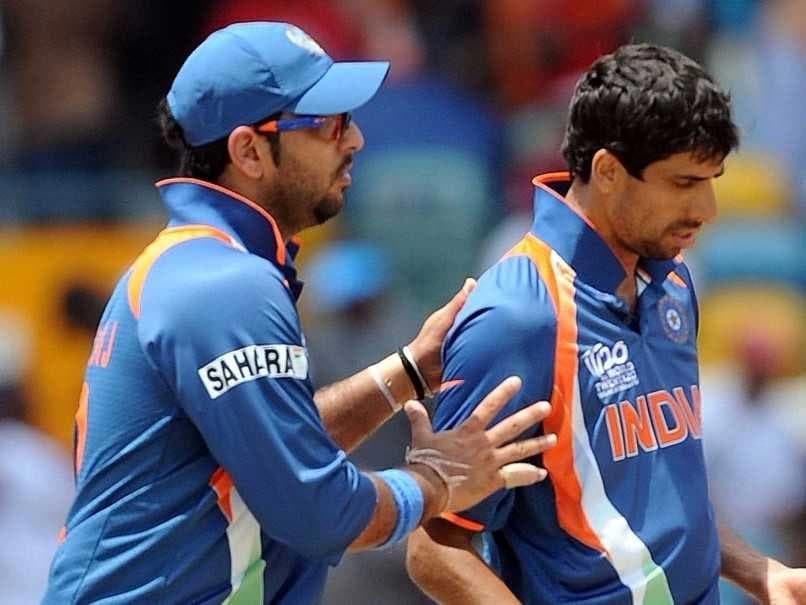 Ashish Nehra looks on during a training session.
© AFP
Highlights
Ashish Nehra has now retired from international cricket

Yuvraj Singh penned an emotional post on Facebook for Ashish Nehra

Yuvraj Singh recalled his memorable moments with Nehra
Veteran Indian pacer Ashish Nehra played his final international cricket match at the Feroz Shah Kotla stadium in Delhi on Wednesday. India beat New Zealand by 53 runs to take a 1-0 lead in the three-match T20I series. Tributes and messages poured in from all quarters for Nehra post his retirement decision. Indian all-rounder Yuvraj Singh penned an emotional post on Facebook recalling his friendship and playing days with Nehra.
Yuvraj likened Nehra's honesty to a religious book suggesting that only a holy book is more honest than Nehra. "Ashish Nehra – The first thing that I can say about my buddy Ashu is that he is an extremely honest man...woh dil ka bahut saaf aadmi hai. Perhaps only a holy book is more honest than him. I know a few jaws are dropping and a many more eyes are popping out after reading this," he wrote in his post.
Yuvraj referred to Nehra as Ashu, calling him a fun guy who was honest and never let his team down. Yuvi also recalled the moment when he met Nehra the first time.
"I first met him in my under-19 days and he had got picked for the Indian team. He was sharing room with Harbhajan Singh. I had gone to see Bhajji and noticed this tall, lean guy who just couldn't stay still. He was like a cat on an extremely hot tin roof. He'd be sitting still one moment and all of a sudden break into a stretch or twitch his face or just roll his eyes. I found it extremely funny and thought may be someone has put ants in his pants," he wrote.
He also revealed that former captain Sourav Ganguly called Nehra 'Popat' as he used to talk a lot.
"Sourav Ganguly gave Ashu the nickname Popat as he talked a lot. I mean he can talk even under water! Plus he is hilarious. For me he doesn't need to speak, there is something about his body language that is so funny", he added.
Promoted
The 38-year old bowler made his international debut in 1999 against Sri Lanka in Colombo.
Nehra has 157 ODI and 44 test wickets under his belt and has also picked up 34 T20I wickets.
Topics mentioned in this article