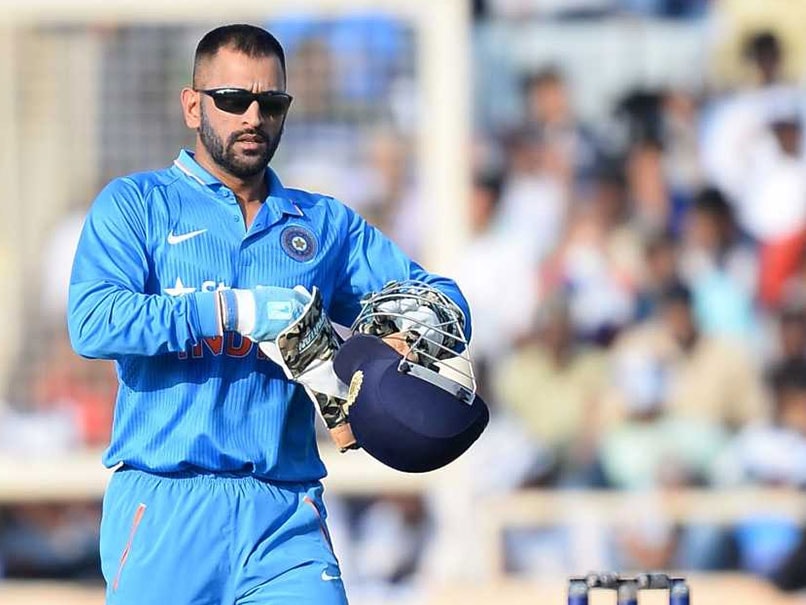 MS Dhoni shared his journey as captain of the Indian cricket team
© AFP
When MS Dhoni gave up the limited overs captaincy earlier this year, everyone was taken aback by the decision. The surprise resignation as India's limited overs skipper brought an end to the most successful tenure in cricket history. Captaining India doesn't come easy, nor is the pressure cooker situation handled well by everyone. Under his tenure, Team India won everything possible -- the World T20 title in 2007, the 50 overs World Cup in 2011 and the ICC Champions Trophy in 2013, not to forget the No.1 Test ranking. Back in 2007, the young Mahendra Singh Dhoni  was asked to captain in the new format of the game. He was only 26 then. He has now shared why he was the best pick to lead during that time.
"I was not part of the conversation when I was made captain of the team. I feel that looking at everything, maybe it was the honesty that I had, and my ability to read the game," MS Dhoni was quoted as saying by The Print. "Reading the game is very important, and even though I was one of the youngest in the team at that point of time, when asked about my views by a senior player, I was not afraid or hesitant to share my feelings about the game. It probably also had to do with the fact that I was quite good with the other team members in the squad at that point of time," he added. 
Dhoni led India in 199 ODIs, out of which India won 110 matches. At home he captained the team to 43 wins out of 73 matches. The Ranchi stalwart is second in the list as the most successful captain with the bat in ODIs, just behind South Africa's A B de Villiers, who boasts of a better average and a strike rate. Dhoni has the better tally of runs with 6,633 from 199 games as compared to de Villiers, who has 4,219 runs from 87 ODIs.
He also captained India in 60 Test matches. 
The 36-year-old, who is facing the heat in the Twenty20 format due to his patchy form, chose 2011 cricket World Cup win as his best moment in cricket career. 
"The 2011 World Cup, winning in India at the Wankhede Stadium, in front of the home crowd, was something that was really amazing and I think the whole process was good. But that exact point, you know, maybe four or five overs before we won the game, when the whole stadium and the spectators knew that we were going to win the game… that was the time when they started chanting, 'Vande Mataram' and all the other songs, that was the moment. We knew from that point that we will win the game. That whole atmosphere has never been recreated, but hopefully someday, I will be able to witness it again," he said.