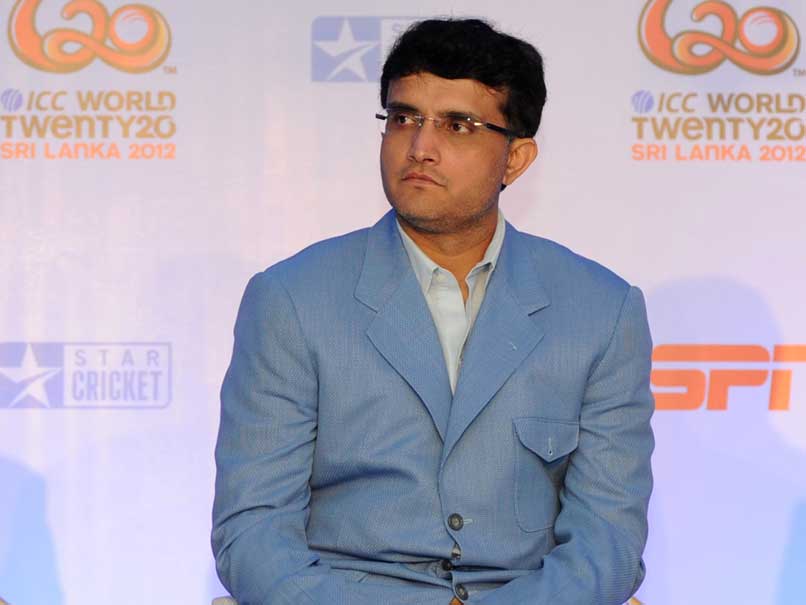 Sourav Ganguly is a member of the CAC.
© AFP
Sourav Ganguly, one of the three members of the Cricket Advisory Committee (CAC), will decide the next coach of the Indian team. The former India captain believes that for a coach, it's important to have 'man-management' skills because 'cricket is a captain's game'. In the wake of the Virat Kohli-Anil Kumble saga, Ganguly said: "An impressive presentation does not make you a good coach. Various things are needed to make a good coach - like man-management skill, situation-understanding skill. May be, someone will be better skill-wise but will lack at man-management. You just have to move on."
Ganguly further added that, "I think cricket is a captain's game. Coach should be someone who can help and get the team going."
He also emphasised that the Kohli-Kumble story was "past and should be left behind".
"We will do whatever we think is good for the Indian cricket. We did the same in appointing Kumble as well. He also gave us results. We played in the final of the Champions Trophy. We will try and do our best," Ganguly, who has former colleagues Sachin Tendulkar and VVS Laxman in the three-member CAC, which has been again entrusted with the task of finding the next India coach, said.
Kumble's appointment last year was a high-profile one. India's leading wicket-taker and third in the world, Kumble was appointed as head coach to help out the Indian spinners, Ganguly revealed. "India's strength is spin. So we thought he would be able to help our spinners. We thought Anil would handle it properly, having played at the top level for so many years and becoming successful."
After stepping down as India coach, Kumble has said the BCCI had told him that the captain had reservations with his style and termed his partnership with Kohli "untenable".
Ganguly, who had earlier said the situation should have been handled better, said it's normal to have differences. "This is normal in life when you are together somewhere there will be difference of opinions. Even at work, you have differences. You just have to deal with it," he said.
On Virender Sehwag's CV after he applied for the job, Ganguly said: "I've seen Sehwag's CV and it's not a two-liner one. He has a complete CV. But can you become the India coach by sending a CV? Coach is made on the ground. And he is Sehwag, a known personality. Everyone knows him and his cricketing skills. He's not someone who has come from Midnapore district of West Bengal. So I don't think it's an issue. We will sit, talk and finalise. Difficult to take a name at the moment."
The top names for the coach's position include Ravi Shastri, Sehwag, Tom Moody, Richrad Pybus, Lalchand Rajput, Dodda Ganesh.
"Whoever is good will get the job, be it Shastri, Sehwag or someone else. We will take an opinion and decide," he added.
(With PTI inputs)