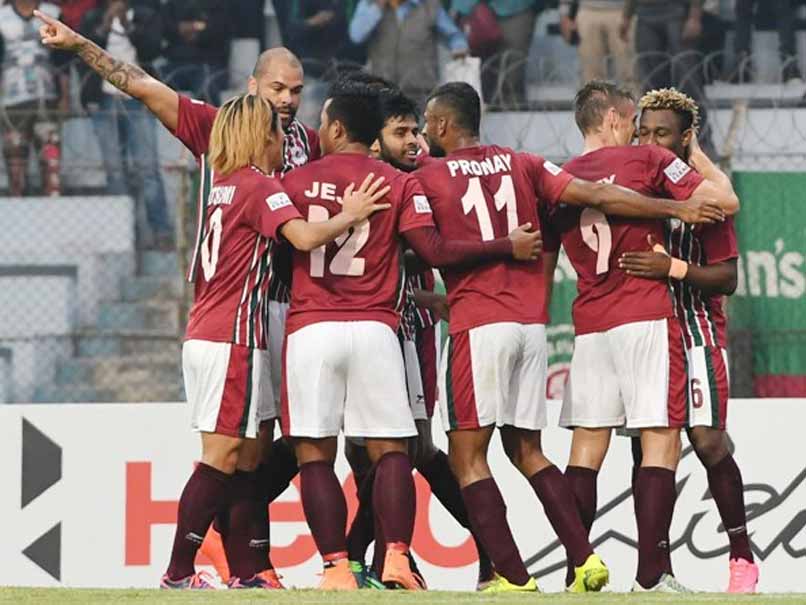 The meeting was attended by 18 office bearers each from the two rival clubs.
© AIFF
Indian football's legendary clubs Mohun Bagan and East Bengal on Saturday joined forces to rage war against Indian Super League (ISL) by threatening to disrupt the cash-rich event if their three-point demand is not met. Anjan Mitra, Mohun Bagan general secretary, at a joint meeting with state body said, "We cannot tolerate AIFF's torture anymore. We have just decided one thing in our meeting -- 'No Mohun Bagan and East Bengal, no ISL'. We will not allow ISL here."
The meeting was attended by 18 office bearers each from the two rival clubs.
Mitra further added, "We will not allow business in the name of football. Money can't buy you everything. Football will be played like football. We want all of your cooperation in such a movement."
The three-point demand states that the franchise fee of Rs 15 crore should be waived off. Also, the two clubs have asked for money of the central pool and they would like to play the tournament in Kolkata.
Mohun Bagan and East Bengal have been invited to participate in an all stakeholders meeting under the aegis of Asian Football Confederation (AFC) at its headquarters in Kuala Lumpur on June 7 to discuss the roadmap for the future of Indian football.
However, they are yet to decide whether to attend the meeting and instead the Indian Football Association (IFA) is set to shoot off a letter to the AIFF on May 29, asking about the "roadmap", which was promised to them by the president Praful Patel during May 7 meeting in Mumbai.
IFA secretary Utpal Ganguli said, "You (AIFF) are yet to share the roadmap, you have to first share it. It's purely a domestic issue between the clubs and the AIFF. It's not an AFC issue.
"We will decide after getting your reply. Hope the AIFF will sort this out after receiving the letter."
With the logjam prevailing over the induction of two heavyweights in the I-League, the AIFF has mooted the idea of two leagues to run parallel.
"There's no question of a parallel tournament," East Bengal official Debabrata Sarkar said.
"The (May 7) meeting was an eyewash. If Praful babu (AIFF president) wants, we can play ISL. He doesn't want, so it's not happening. In my personal opinion, he's the only hurdle.
"We know we have the support of the millions of our supporters. However it's not the time for protest," Sarkar said.
Commenting if I-League still remains the official top-tier league, Mohun Bagan financial secretary Debasish Dutta said, "They are promoting ISL in a big way, making it commercially, visually the No. 1 tournament. It's a move to dilute I-League.
"There is no taker for I-League. Why two parallel tournaments? It's a way of compromise. The motive is to have a long tournament after all.
Dutta said they were ready to compromise on venue.
"The Chief Minister (Mamata Banerjee) said 'don't worry about venue we will bring out a solution by talking to three clubs (with Atletico de Kolkata)'. Venue will not be a problem. It's secondary. Primary concern is the franchise fees," he said.
(With PTI Inputs)