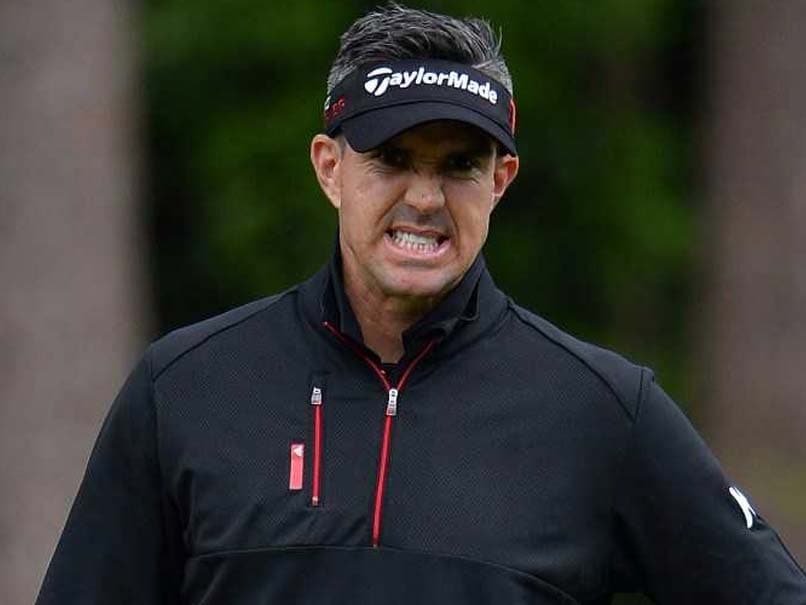 Kevin Pietersen had to face Twitter's fury after his comments about President Donald Trump.
© AFP
At least 59 people were killed and over 500 were wounded when a gunman opened fire at an open air concert in Las Vegas, in the deadliest mass shooting in modern US history. Condemning the massacre as an "act of pure evil", President Donald Trump, in televised remarks, said, "In moments of tragedy and horror, America comes together as one - and it always has." However, there was one person who didn't think too much of the American President's speech. Former England batsman Kevin Pietersen, in a tweet, slammed Trump. Only, it was the cricketer and not the US President who had to face Twitter's fury this time.
Pietersen took to Twitter and wrote: "Just seen #Trumps speech. What a complete TIT! Poor America! Poor World!"
While some backed Pietersen's statement, others took him to the cleaners.
Pretty sure that you were supporting him during his campaign!

— Ryan Delaney (@delaneyr23) October 2, 2017
Bit like ur carry on then KP when u got dumped from the England team hey oh poor me blah blah blah

— scott fletcher (@sfletcher1976) October 2, 2017
Now your a political specialist as well

— Mark Osborn (@markaossie) October 2, 2017
So you don't think it was an act of pure evil ?

— Richard (@richpryde) October 2, 2017
That's an incentive and dumb thing to say right now. No politics in murder

— CoreyH (@Cosaroo) October 2, 2017
Thanks for speaking your opinion TIT!!
You have a good amount of money, so please preach to those who don't have the money.

— Caura (@Caura2013) October 2, 2017
You want to policitise a mass shooting you moron?

— CoreyH (@Cosaroo) October 2, 2017
Unfortunately @KP24 has the intelligence of a KP Nut. If there was any discernible IQ, he would speak up about the annihilation of his race.

— Othala (@Deus_Queira) October 2, 2017
It was a very dignified somber& correct response.I like you KP, hope you are not a libtard.

— Mridul (@mridulkrishnan) October 2, 2017
Try thinking before typing you psychopathic wazzock!! I hope you go extinct long before rhinos.

— Tri Pencil (@Tri_Pencil) October 2, 2017
The shooting, just the latest in a string that have played out across the United States over recent years, sparked a renewed outcry from some lawmakers about the pervasiveness of guns in the United States.
Pietersen had suffered a similar fate when he called the English Ashes team that will face Australia in November as 'horrendous'. English fans didn't take the criticism lying down and berated Pietersen's post by calling him "bitter".