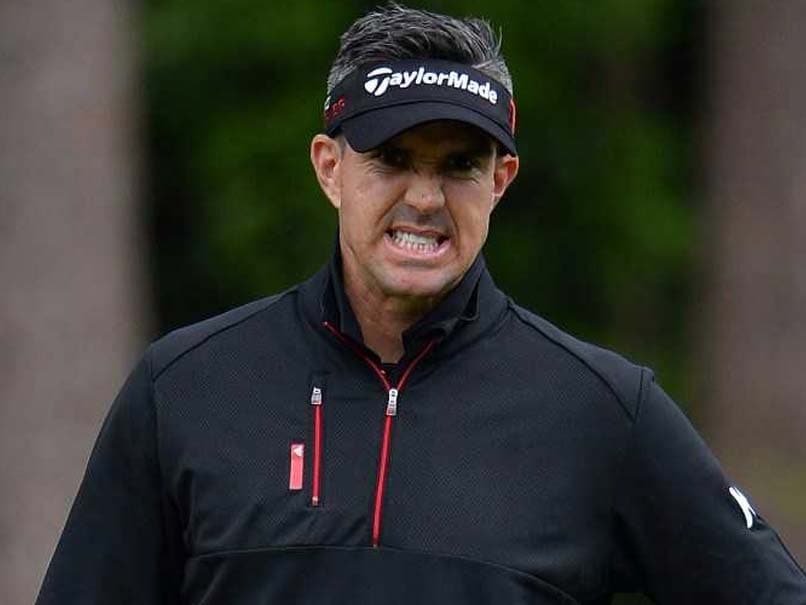 Kevin Pietersen dubbed England's Ashes squad as 'horrendous'.
© AFP
Kevin Pietersen is not one to shy away from giving his opinion, no matter who it might offend. But some fans have been left shell-shocked by his brutal assessment of the 16-man England squad selected to take on Australia this winter. The former England batsman took to Twitter on Wednesday and dubbed the English Ashes team as 'horrendous' and "they may as well not go". English fans didn't take the criticism lying down and berated Pietersen's post by calling him "bitter". Just a day earlier, following news of Ben Stokes' arrest, the right-hand batsman had suggested England would be hopeless without him.
Stokes was included in England's despite his recent arrest on suspicion of causing actual bodily harm.
The Durham all-rounder was dropped for Wednesday's fourth one-day international against West Indies at The Oval after being arrested early on Monday in Bristol following England's win in the third ODI in the southwest city on Sunday.
Before bed, I have a comment on England's Ashes squad - it's horrendous! They may as well not go!
Night x

— KP (@KP24) September 27, 2017
Needless to say, English fans were not too thrilled with the comments made by Pietersen.
Get back to golf and saving rhinos. Cricket has moved on from you

— luke dust (@LDust) September 27, 2017
Can't be any worse result than 5-0, which you have been part of, twice!! And u were expecting to win. Respond to that please.

— MK (@stanly14) September 27, 2017
September 27, 2017
I bet you have a good old look in the mirror before you go. You know, just to admire yourself. Arroused at how amazing you are. pic.twitter.com/MOyO4XJ3Fm

— Dave Stone (@davestone1980) September 27, 2017
So talented. So bitter. So sad.

— Adam (@daddancer1905) September 27, 2017
Very good Kevin, say something controversial that will get people talking about you and keep you in the spotlight. Pillock

— RICHARD WILSON (@RichWilson18174) September 27, 2017
Oh good you're going down the bitter ex player route. Quel surprise!! Perhaps what people said about you was true!!!

— Jamie Fowle (@HardinghamHero) September 27, 2017
England's squad contained three uncapped players in 23-year-old Somerset fast bowler Craig Overton, 20-year-old Hampshire leg-spinner Mason Crane, who will provide spin support to Moeen Ali, and Surrey wicket-keeper Ben Foakes, 24, included as cover for first-choice gloveman Jonny Bairstow.
Meanwhile, there were recalls for middle-order batsmen James Vince and Gary Ballance despite the pair's struggles during their previous Test stints.
England Squad: Alastair Cook, Mark Stoneman, James Vince, Joe Root, Dawid Malan, Ben Stokes, Jonny Bairstow, Moeen Ali, Chris Woakes, Stuart Broad, James Anderson, Gary Ballance, Jake Ball, Craig Overton, Mason Crane, Ben Foakes.
Fixtures:
Nov 04-05: v Western Australia XI, Perth
Nov 08-11: v Cricket Australia XI, Adelaide
Nov 15-18 v Cricket Australia XI, Townsville (d/n)
Nov 23-27: 1st Test v Australia, Brisbane
Dec 02-06: 2nd Test v Australia Adelaide (d/n)
Dec 09-10: v Cricket Australia XI, Perth
Dec 14-18: 3rd Test v Australia, Perth
Dec 26-30 4th Test v Australia, Melbourne
Jan 04-08: 5th Test v Australia, Sydney