Story Progress
Back to home
Justin Langer Says He Would Have Tampered With Cricket Ball If Asked By Seniors
New Australia coach Justin Langer said he would have done what Cameron Bancroft did, if asked by his seniors.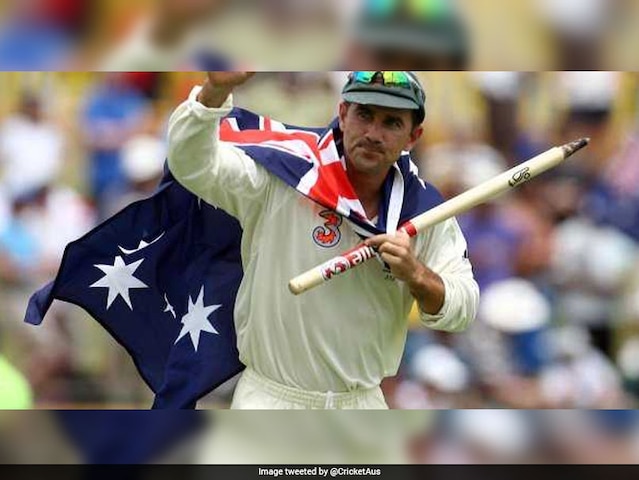 Justin Langer was named as Australia's new head coach
© Twitter
Highlights
Langer represented Australia in 105 Tests

He replaced Darren Lehmann who resigned in wake of ball-tampering scandal

Langer said he understand how Bancroft became embroiled in the scandal
Newly-appointed Australian cricket coach Justin Langer empathised with the suspended Cameron Bancroft saying that he would have cheated too if instructed to by senior players when he first played Test cricket. Langer said he understand how Bancroft became embroiled in the ball-tampering scandal that shook the cricketing world in March. The former top-order batsman, who played his first Test against the Windies in Adelaide in 1993, said the difference was that in his era the idea would never have been approved by captain Allan Border or coach Bob Simpson. "If Allan Border had asked me to tamper with the ball I would've," Langer was quoted saying to Australia's Channel Nine.
"I would've because I would be too scared not to. The difference is Allan Border would never have asked me and Bobby Simpson would've killed me. He would've killed anyone who brought the game into disrepute. What I can't believe is that Cameron Bancroft walked into the Australian cricket team and he was in a position where he made that decision," Langer said.
Bancroft was handed a nine-month ban from international and state cricket for his part in the scandal which erupted in the third Test in South Africa in March.
Playing in his eighth Test, the 25-year-old was cast as the misled junior in the Cricket Australia report which followed and got off lightly compared to captain Steve Smith and vice-captain David Warner, who were both banned for a year.
"I walked into this Australian cricket changeroom with Allan Border, Steve Waugh, David Boon and Ian Healy and Bobby Simpson leading it," Langer recalled. "You couldn't help but become a better person and a better cricketer - because mate, that was a serious changeroom."
Langer also opined that the banned trio deserved a chance to work their way back into the team.
"If we can keep mentoring them and helping them, and they want to keep getting better and meet the standards of the Australian cricket team, then, of course, they'll be welcome back," he signed off.
Topics mentioned in this article