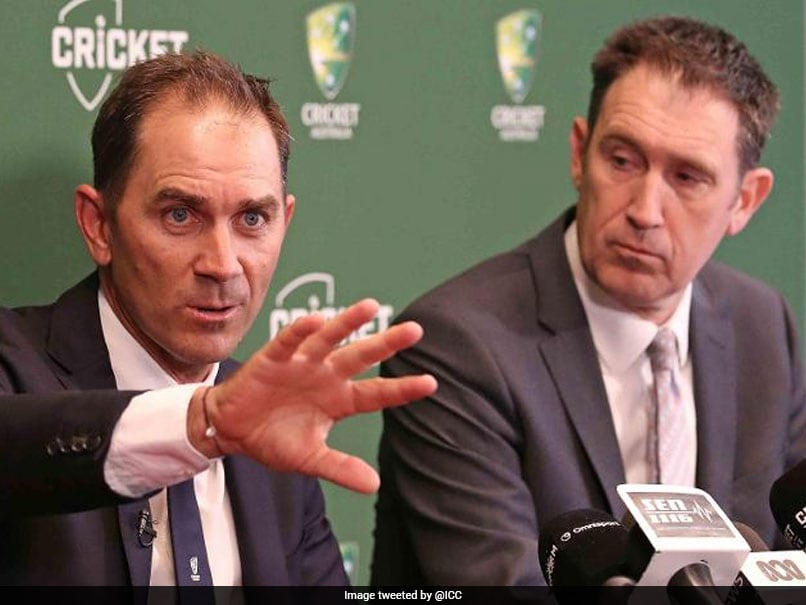 Justin Langer played in a golden era for Australian cricket.
© Twitter
Justin Langer was on Thursday named Australia's chief coach in all three formats as the nation's cricket fraternity tried to overcome the festering ball-tampering controversy and look ahead to bigger things. The 47-year-old former Australian opening batsman, who has a big calendar to cover, however believes that beating India in India would mark Australia's greatness as a cricket team. He said while addressing the media in Melbourne that the best moment of his cricketing career was to beat India in India in 2004. "We will judge ourselves on whether we're a great cricket team if we beat India in India. I look back on my career, the Mount Everest moment was 2004 when we finally beat India in India," Langer said.
"We've got a World Cup, a T20 World Cup, a couple of Ashes (in 2019 and 2021-22) – I get nervous when I start thinking about it," cricket.com.au quoted Langer as saying.
"There are some big tournaments coming up.
"We've got to get better at playing overseas, we become a great team if we win overseas and at home so that will be something for us to aspire to," Langer added.
Langer played in a golden era for Australian cricket, with greats such as Shane Warne, Adam Gilchrist, Glenn McGrath and Ricky Ponting in the all-conquering team. But he was a late bloomer at the international level, struggling for selection until his career-defining opening partnership with Matthew Hayden began in 2001. The pair became one of the most prolific opening combinations in history, seeing off the new ball in 113 Tests for a combined 5,655 runs at an average of 51.58.
(With AFP inputs)