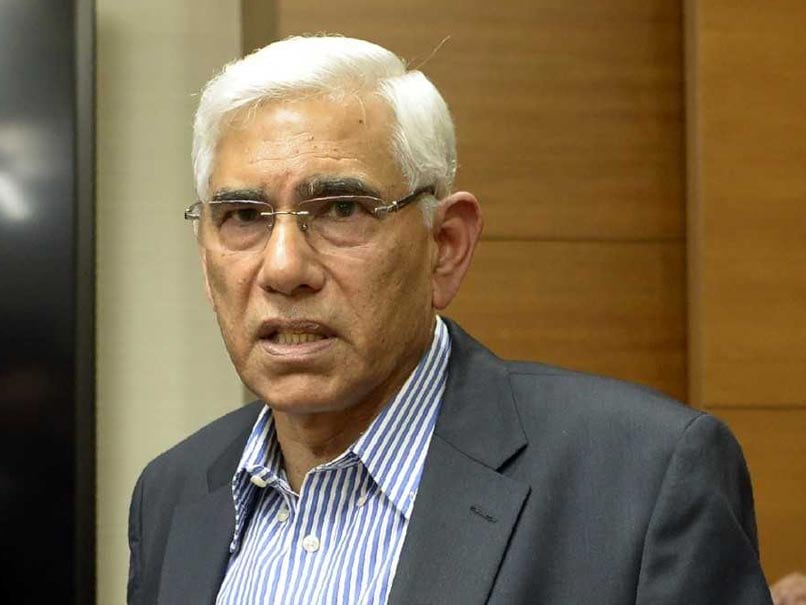 Vinod Rai maintained that India will not be playing a day-night Test.
© AFP
India have refused to play a day-night Test during the tour of Australia later this year because of the doubts over the quality of the pink ball, the Board of Control for Cricket in India (BCCI) said on Thursday. Cricket Australia (CA) had earlier wanted the first Test in Adelaide to be played under lights to broaden the growing popularity of the pink-ball cricket. However, BCCI Committee of Administrators (CoA) head Vinod Rai maintained that India will not be playing a day-night Test. Rai further added that the Indian cricket board is experimenting with pink ball in Duleep Trophy as of now.
"Yes, it's pretty clear that we are not playing a day-night Test in Australia, no doubt about it," Rai told AFP.
"We have been saying this all along that we are experimenting with pink ball cricket in the Duleep Trophy and that's it for now," Rai further added.
CA chief executive James Sutherland has lobbied hard for top-ranked India to play a day-night match, but hinted the tourists were scared of conceding an advantage to Australia, who have won all three pink ball Tests at Adelaide.
"I think everyone in world cricket knows that, to be frank, I think they want to come out here and beat us," said Sutherland.
"There's a sense, or a reality, that Australia has won each of the pink-ball Test matches that have played in Australia and there may be a sense that it gives us a bit of an advantage," Sutherland told SEN Radio Wednesday.
Rai said that India would not be forced into playing a day-night Test.
"Nobody can put a gun on to our head and say play (day-night cricket). There have been doubts about the pink ball itself in Duke and Kookaburra," Rai remarked, referring to the English and Australian ball manufacturers.
The BCCI are one of the few national governing bodies to have avoided playing pink ball cricket at the international level.
India are will tour Australia from November 21 to January 19 with four Tests, three Twenty20 internationals and three one-day games on the schedule.
(With AFP inputs)