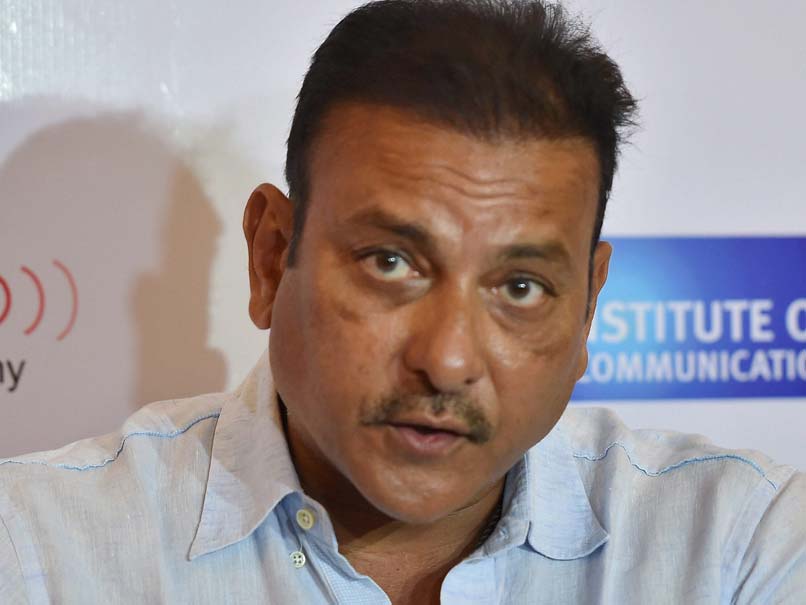 Ravi Shastri is a former India player and a former team director.
© PTI
Ravi Shastri is not happy with hike Indian cricketers recently got. Backing the reported demand of top Indian players for a steep hike in their emoluments, the former India all-rounder on Monday termed as "peanuts" the increase in their payment announced by the Board of Control for Cricket in India (BCCI) recently. Last month the BCCI doubled the retainers for all contracted players to Rs.2 crore, Rs.1 crore and Rs.50 lakh respectively for the three graded categories A, B and C. The board also enhanced the match fees to Rs.15 lakh, Rs.6 lakh and Rs.3 lakh per Test match, One-Day International (ODI) and Twenty20 International respectively.
Not satisfied with these revised pay structure, Shastri said, "It's (what they are getting) nothing, (Rs) 2 crore is peanuts. How much is an Australian (cricketer) getting?".
Singling out top Test batsman Cheteshwar Pujara, who does not have a contract with any franchise team in the cash-awash Indian Premier League (IPL), Shastri said the BCCI should ensure that the Saurashtra player is not worried for not being part of the T20 league and, thus, missing out on a huge pay-out.
"The grade contracts of a Test player should be the highest. (Cheteshwar) Pujara should be the higest, at par with top players. Your A grade contracts have to be massive," said the former Indian team director in Mumbai on Monday.
"That is the best grade, where an A grade player like Pujara gets a massive amount and is not bothered whether he plays IPL or not. He will be happy and say 'I can play two months of country cricket' and go (to England)", the former Test and ODI all rounder said.
Shastri's support for another steep hike in the players' fees comes on the heels of news reports emerging that the players were unhappy even with these enhanced pay structure announced by the Board on March 22.
Their contention, according to the reports, is that the cricketers from England, Australia and South Africa were being paid much more by their respective cricket boards.
(With inputs from PTI)