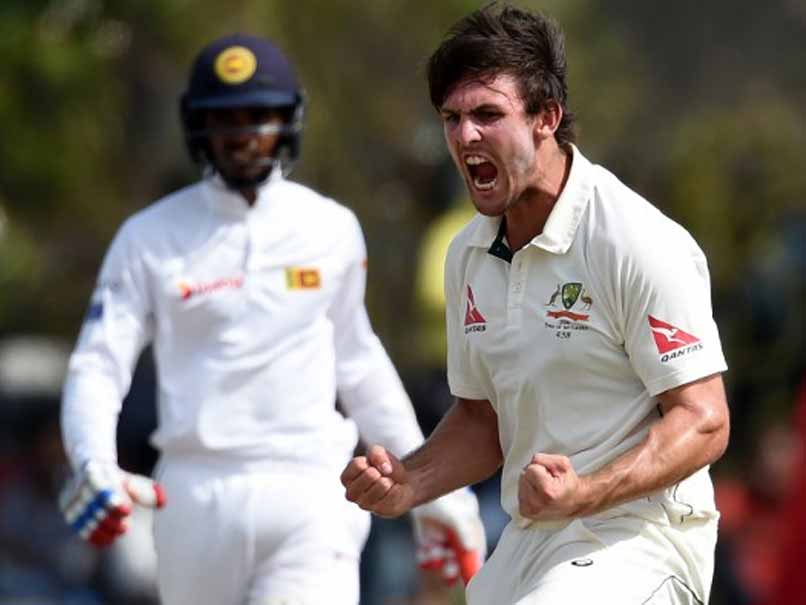 Mitchell Marsh expressed unhappiness towards his teammates
© AFP
Mitchell Marsh, the fourth seamer and the only fast-bowling all-rounder in the visiting Australian squad, expressed unhappiness towards his teammates just ahead of the four-Test series against India. The matter is not serious though but certainly irks the 25-year-old. Marsh, who hit an impressive 75 at No. 6 before opening the bowling for Australia on Day Two of their warm-up game against India A at the Brabourne Stadium on Saturday, revealed that he hadn't yet been included in the WhatsApp group for the team's pacers.
"It's a pretty sour point at the moment (the exclusion). I've been left out of the WhatsApp group again, for the fast bowling cartel for those that don't know. So I'm pretty flat - I don't really have much to say at the moment but hopefully the boys get around me," said Marsh.
Marsh is a permanent member of the Australian set-up now and has taken 29 wickets in 19 Test matches, he has played so far. In One-Day Internationals (ODIs) too, his tally is 48 wickets in 41 matches.
"You're going to have to ask them (his colleagues, and the team management) because I don't know what I can do any more. I've done all I can," he said, before clarifying that he was just being 'sarcastic' about it and there's no rift between him and his pace colleagues.
Australia are all set to play the four-match Test series against Indian cricket team. The first match will be played in Pune from February 23.