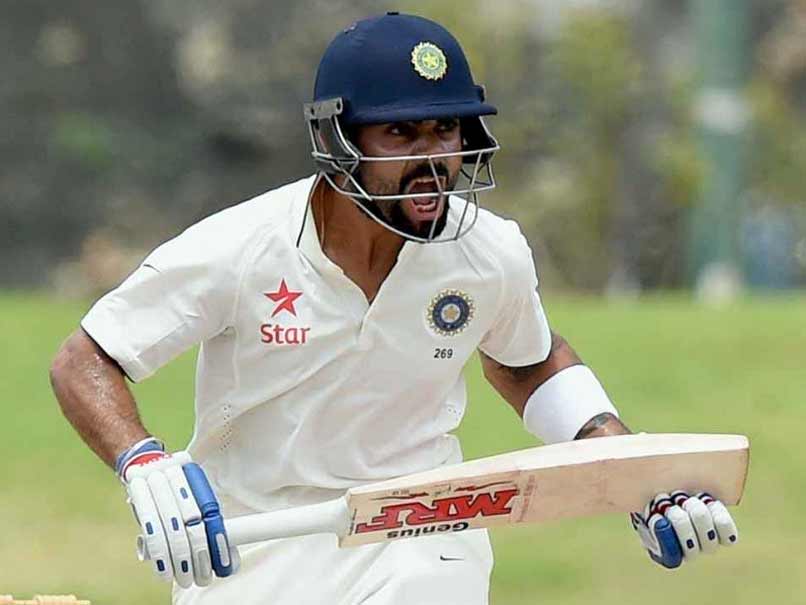 Ed Cowan said he once got very furious with Virat Kohli for his comments
© AFP
Just when the fiery face-off between India captain Virat Kohli and the Australian Test team and media in and around the recently-concluded four-match Test series was cooling down, one more former Australian cricketer added fresh fuel to the embers. Former opener Ed Cowan was quoted by Fox Sports as saying that there was a time when he had felt like picking up a cricket stump and stabbing Kohli after being told something 'highly inappropriate'. "I had a very sick Mum during one of those series and he said something that was inappropriate," Cowan was quoted as saying by Fox Sports.
"Why I make the point of 'lost in translation', he said something that was highly inappropriate. A personal matter that was highly sensitive. Highly inappropriate. But he didn't realise that he'd overstepped the mark until the umpire came over and said - 'Virat that's overstepped the mark' - and once that was said, he took a step back and apologised.
"But, there was a moment I wanted to pick up the stump and stab him," the batsman said.
The entire series was wracked by one controversy after the other, beginning from the 'brain fade' issue in Bengaluru to Kohli statement about not being friends with some members of the Australian cricket team.
The Australians have been targetting Kohli ever since he stopped short of calling Smith a 'cheat' following the DRS drama, involving the visiting skipper, in the second Test at Bengaluru.
India got the better of Australia 2-1 at home in one of the most intense but bitterly-fought series in recent years.
Cowan, who scored 1001 runs in 18 Tests with a best of 136, added that he is a big fan of the Indian.
"I'm a huge fan of his cricket. Don't get me wrong he's a phenomenal cricketer.
"I had a little bit of a run-in that was inappropriate when he toured Australia and the umpire had to intervene.
"We forget that English isn't their first language. It's very easy to sit back and say as a player they're barking something at me that is inappropriate when we don't try and converse with them in Hindi."
(With inputs from PTI)