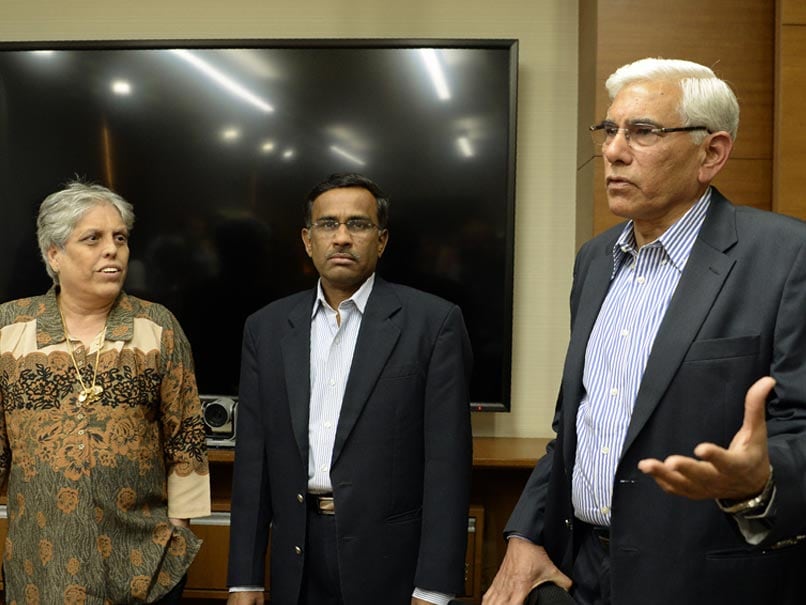 BCCI put this proposal before the chief executives committee to the board members.
© AFP
The Indian cricket board, fighting battles on two fronts, will most likely be seeking deferment of the International Cricket Council's decision to reverse the Big Three format, initiated in 2014, and rejig the revenue distribution system. The Board of Control for Cricket in India (BCCI) will in all likelihood announce the squad team for the ICC Champions Trophy only after ICC board meets in Dubai on April 27 and 28.
The BCCI had won a minor skirmish in its constant wrangle with the Supreme Court-appointed Committee of Administrators (CoA) when BCCI joint secretary Amitabh Choudhary was allowed to attend the ICC meeting along with board CEO Rahul Johri.
However, the CoA, it is understood, had asked BCCI to take a conciliatory stand in Dubai, while the board officials had indicated that they wouldn't be backing down.
At the same time, sources told NDTV that to win the 'revenue model' match the ICC, the BCCI was planning a more inclusive formula and that 5-6 national cricket boards had extended their support to BCCI.
On Monday BCCI put this proposal before the chief executives committee to the board members.
ICC had approved the new revenue model in principle in February, with then-president Shashank Manohar being in favour of the approving the changes.
The BCCI, then represented by CoA member Vikram Limaye had voted against, along with Sri Lanka, while Bangladesh and Zimbabwe had abstained.
ICC needs eight members to vote in favour of its proposal if the new model has to get through.
Choudhary is expected to ignore the 'go soft' approach suggested by the CoA and take the battle to the ICC during the meeting, while using India's participation in the Champions Trophy as a handle.