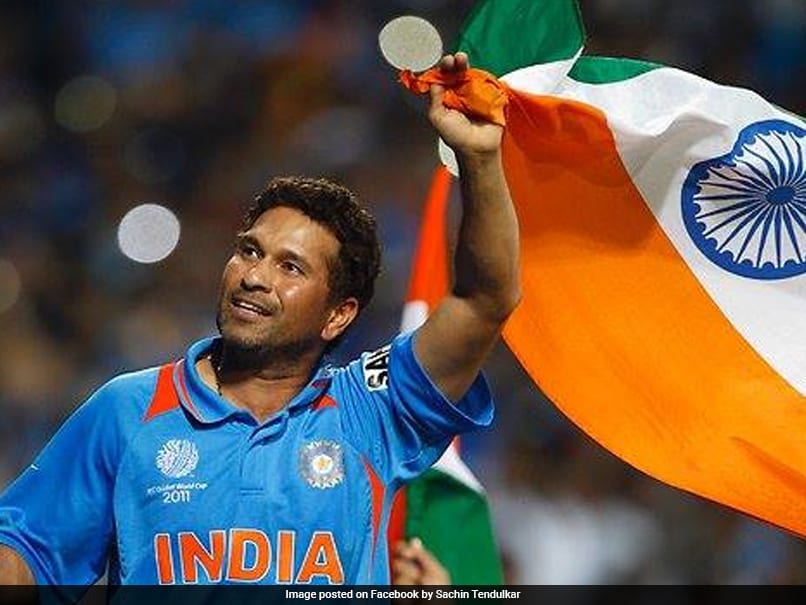 Sachin Tendulkar urged the fans to give some space to the hurting cricketers
© Twitter
Steve Smith, who was handed a one-year ban by Cricket Australia for his involvement in ball-tampering and tarnishing the image of the country, arrived in Sydney after being sent home in disgrace from South Africa on Thursday. The former Australia skipper apologised for his "serious error of judgement" in a tearful press conference at Sydney Airport and struck a chord with the cricketing fraternity and fans alike. Legendary Indian batsman Sachin Tendulkar took to Twitter and urged the fans to give some space to the regretting and hurting cricketers and asked them to spare a thought for their families.
They are regretting and hurting and will have to live with the consequences of their act. Spare a thought for their families as they have much to endure along with the players. Time for all of us to take a step back and give them some space.

— Sachin Tendulkar (@sachin_rt) March 29, 2018
Earlier, Indian opening batsman Rohit Sharma took to Twitter and in a heartfelt post expressed sympathy towards the 28-year-old tainted cricketer.
The Mumbai Indians skipper wrote that although Smith made a huge mistake, it should not define him and the ridicule that he was being subjected to was difficult to fathom.
March 29, 2018
Veteran Indian cricketer also expressed his concerns over Smith's family being targeted for the issues which sent shockwaves around Australian cricket for the past few days.
Feel sorry for @stevesmith49 dad (in pic) other family members. Hope media n Aussie public go easy on them as families can be soft targets. More than d ban living wid this feeling of being called a cheat is a bigger punishment. #BallTamperingRow pic.twitter.com/L2sV8BgWAH

— Gautam Gambhir (@GautamGambhir) March 29, 2018
The former Australia skipper broke down in tears as he apologised for his role in the scandal which also involved his vice-captain David Warner and player Cameron Bancroft.
"Tonight I want to make clear that as captain of the Australian cricket team, I take full responsibility," Smith said.
"It was a failure of leadership - my leadership. I'll do everything I can to make up for my mistake."
"Cricket is the greatest game in the world. It's been my life and I hope it will be again," he said.
Warner was also banned for 12 months while Bancroft will serve a nine-month suspension following the incident which saw Bancroft use sandpaper in a bid to gain an advantage during Australia's Test against South Africa.
In what is being termed as the most shameful chapter in Australian cricket, Cameron Bancroft was caught on camera, using yellow sticky tape laden with dirt to alter the condition of the ball. Then, in the most stunning revelation, Smith and Bancroft admitted to cheating in an explosive press conference.