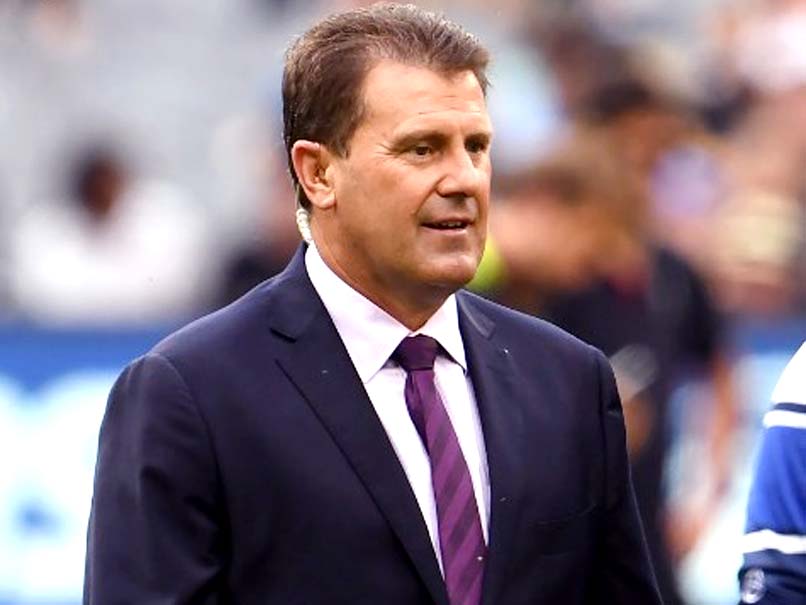 Mark Taylor said sledging, abusing, bullying has "gone too far".
© AFP
Former captain and Cricktet Australia board member Mark Taylor on Sunday revealed that the cricket governing body is considering a ban on sledging or verbal taunts following the ball-tampering scandal that has rocked the foundations of the gentleman's game. The ball-tampering row during the third Test against South Africa in Newlands, Cape Town last week has led to one year bans for Steve Smith and David Warner while Cameron Bancroft was also suspended for nine months. Smith and Warner were also relieved from their leadership roles in the Australian cricket team.
When asked if a ban on sledging was "a possibility", Taylor, a Cricket Australia board member, told broadcaster Channel Nine: "Absolutely. You are not going to stop people talking out on the field. Talking is one thing," he added.
"Abusing, sledging... bullying, verbalising whatever you want to call it is another thing. It's gone too far."
The practice of sledging -- taunting opponents verbally on the field with the aim of distracting them -- has been in the spotlight after Warner and South Africa's Quinton de Kock were involved in a physical confrontation during the first Test.
Warner had said the confrontation was triggered by a jibe about his wife, reportedly in retaliation after De Kock was sledged by the Australian.
Taylor would not reveal what his plans were when asked if he would move a motion on the CA board to ban sledging.
"That may or may not happen in a board meeting in three weeks' time that's not to be aired on national television," he said.
His comments came in the wake of outgoing Australia coach Darren Lehmann's vow to "take a leaf" out of the playing style and conduct of teams such as New Zealand, who imposed a no-sledging policy in 2013 after their own crisis of confidence.
Australian Prime Minister Malcolm Turnbull has also called for an end to sledging, saying Tuesday that the "strongest action" needed to be taken as the verbal abuse had gotten "right out of control".
The recent Ashes series was likewise marred by sledging, with tensions between Smith and England bowler James Anderson leading umpire Aleem Dar to have to separate the pair when the Australian was batting.
Anderson described the Aussies as bullies who overstepped the line ahead of the Adelaide Test, with Smith retorting that the Englishman was one of the biggest sledgers in the game.
(With AFP Inputs)