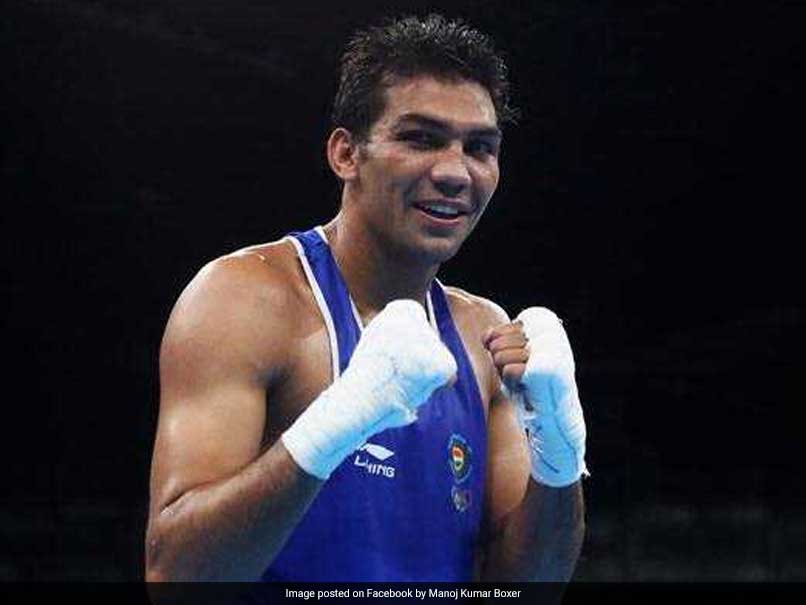 Manoj Kumar used all his experience to block and keep his defence up.
© Facebook
Star boxer Manoj Kumar advanced to the round of 16 in men's boxing 69-kilogram category after convincingly thrashing Osita Umeh of Nigeria 5-0 by a unanimous verdict at the Gold Coast Commonwealth Games on Thursday. The 2010 CWG gold medallist dominated from the start, using the technique of keeping his guard down, and kept drawing Umeh towards himself at the Oxenford Studios. The first round witnessed Manoj using a few heavy right arm jabs to which the 19-year-old Nigerian hardly had any reply and it seemed like the 31-year-old Indian isn't far from advancing to the next round.
Umeh started the second round with some good counter-punching, but Manoj used all his experience to block and keep his defence up.
Towards the end, it turned out to be an easy outing for the 2016 South Asian Games gold medallist Indian.
The 2010 Commonwealth Games gold medallist did not move into this year's CWG in the best of form. He clinched the bronze medal at the India Open International Boxing Tournament, before crashing out in the pre-quarters at the Strandja Memorial tournament in Sofia.
The Boxing Federation of India (BFI) announced the 12-member team for the Commonwealth Games, earlier this month.
In the men's team, eight members formed a team - Amit Phangal (46-49 kg), Gaurav Solanki (52 kg), Hussam Mohammed (56 kg), Manish Kaushik (60 kg), Manoj Kumar (69 kg), Vikas Krishnan (75 kg), Naman Tanwar (91 kg) and Satish Kumar (+91 kg).