Story Progress
Back to home
Dronacharya Award-Winning Coach Anoop Kumar to Train Pro Boxers
Anoop Kumar's first assignment will be to oversee a 30-day national training camp in Rohtak along with American trainer Joe Clough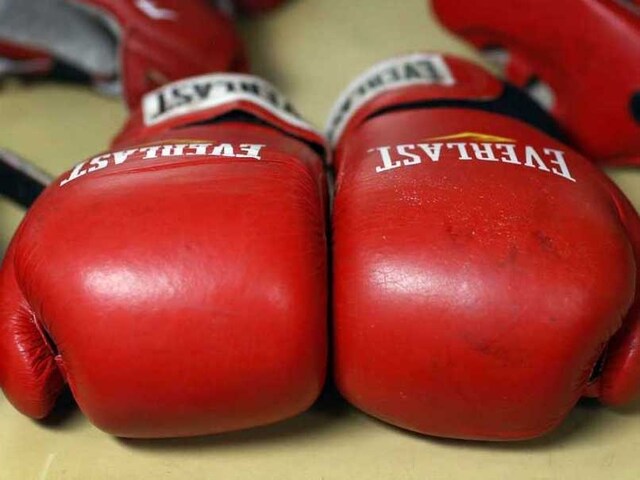 Anoop Kumar will start his new role by overseeing a 30-day national training camp.
© AFP
Highlights
Dronacharya awardee Anoop Kumar is set to coach pro boxers

Kumar has joined IBC as the head women's boxing coach

He will join American trainer Joe Clough in the IBC coaching staff
Dronacharya Award-winning coach and former national coach for Indian amateur women boxers, Anoop Kumar, is set to train pro boxers in the country.
Kumar has joined the Indian Boxing Council (IBC), the governing body for pro boxing in India, as the head women's boxing coach, and will join an IBC coaching staff that includes American trainer Joe Clough, who was earlier roped in by the board.
His first assignment will be to oversee a 30-day national training camp in Rohtak along with Clough. The camp will feature 40 women boxers licensed by the IBC and will start from Tuesday.
"I got an opportunity from IBC to help set up their pro boxing ranks in a similar manner to what we did 15 years back for women's amateur boxing in India. It was no doubt a tough call," Anoop Kumar said in a press release sent by IBC.
"A series of discussions and understanding of IBC's business plan strengthened my belief that this is what Indian boxing as a sport has lacked. In the professional boxing world there cannot be any compromises. Only the best will survive. I am here to be the best and nurture the best," he added.
Sarita Devi set to begin pro boxing career
Meanwhile, Sarita Devi, who recently took the plunge into pro boxing, is set to begin her professional stint in the national camp in Rohtak.
"I am ready to mask and wash the emotional scars with bruises and blood," the Manipur-born boxer stated in a press release.
Promoted
"I have embraced the professional boxing with a purpose. The aim is to get rid of the scars of the past, when I was denied my rights and opportunities. The good thing about the professional world is that you survive on your own might," she added.
Sarita also sounded upbeat about the upcoming national camp. "I am excited to gain from the experience of Mr. Clough and his team. Mr. Anoop Kumar has always been a remarkable coach. The facilities at the National Boxing Academy, SAI Centre, Rohtak are excellent, and the training programme prepared by the coaches and IBC is exciting. I can't wait anymore to get into the ring as a pro," she said.
Topics mentioned in this article