Story Progress
Back to home
How The Silver Medal at Rio Olympics Changed PV Sindhu's Mindset
PV Sindhu will next compete at the China Super Series starting next week and Sindhu said she can't take anybody lightly.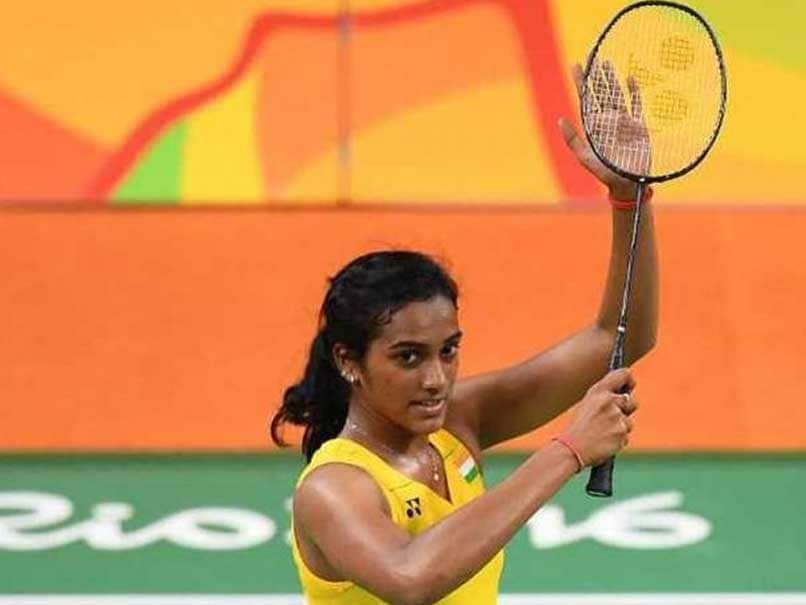 Carolina Marin beat PV Sindhu at the Rio Olympics to win gold in the women's singles event.
© AFP
Highlights
PV Sindhu made early exits from Denmark and French Super Series

China Super Series is the next major assignment for PV Sindhu

Sindhu was bought for 39 lakhs by Chennai Smashers at PBL auction
Rio Games silver medalist P V Sindhu says her performance at the Olympics has helped her to deal with failures and she realises now that she needs to work harder to win medals at big-ticket events like the World Championship and All England.
"Olympics has changed something inside me. At the Olympics I played against the seeded players and I realised that they will also feel bad losing against a lower ranked player like me, so sometimes people will get depressed but then they go back and work hard and so I also think in the same way and of course a lot has changed after Olympics," she said.
"It is hard to lose for everybody. When you lose, you keep thinking I could have done things differently but at that moment you can't do anything so it is important to let go," added the 21-year-old Hyderabad, who had created history by becoming the first Indian shuttler to win an Olympic silver medal in August.
Sindhu explained: "Life has changed a lot after the Games and now the responsibility are always high and everybody's eyes will be always on me so I think from now onwards I'll have to work harder then what I have been doing. "I think it is just the start and it is not over with the Olympic medal. There are many tournaments like Super Series and All England and World Championship and I want to win them."
Asked if there was more pressure on her now, Sindhu said: "It is not pressure, I just really enjoy my game. You know after the Olympics it is really different the way you think and I have got a lot of confidence. The last two tournaments I lost early but overall those were very good matches, I lost them by a few points.
"I have to take everything in a positive way, now that everybody will be cheering for me and everybody will be hoping. I should not think that I have to win every match and what others will think, that will create extra pressure, I just have to give best on court," said Sindhu, who had lost in the second round at Denmark and French Super Series.
The two-time bronze medalist at World Championship will next compete at the China Super Series starting next week and Sindhu said she can't take anybody lightly.
"My training has been very good. I am prepared well. Sorry I haven't seen the draw. It doesn't matter I guess since you have to play every good player at some stage. Nobody is going to be easy and everybody will fight till the last point so even it is a lower ranked player, you have to give your best," Sindhu said.
One of the icon players at the Player's auction on Tuesday, Sindhu was bought for 39 lakhs by Chennai Smashers for the second edition of the Premier Badminton League to be held from January 1-15.
While Sindhu went to Chennai, Olympic champion Carolina Marin was the costliest buy at the auction, fetching Rs 61.5 lakhs from Hyderabad Hunters.
Asked if she is disappointed to fetch a lowly 30 Lakhs this time despite being the top Indian icon player in this edition, Sindhu said: "I was not really surprised or disappointed because I was really excited that Chennai will retain me. I was more interested to see how each team bid and who will go in which team.
"This time, lot of Olympic medalist are playing and it will be a successful PBL this time. It will be very exciting. with so many international players coming here and playing, it will be real fun.
"I have been part of the Chennai team. Me and Adcock are again in the same team and playing with foreign players is very different as we don't get the chance to play together, so it will be exciting," she added.
After her fierce battle with Marin at the Olympic final, everyone is excited to see Sindhu take on the Spaniard at the PBL and the Indian said she is also looking forward to the rematch.
"Everybody is talking about me vs Carolina and surprisingly she is in Hyderabad Hunters and it will be a good match and I am looking forward to it," Sindhu, who was pitted against Hyderabad's Saina Nehwal during the first edition.
"There is always some different rivalry and I enjoy that and it also sort of contributes in badminton as a sport." Talking about the composition of her team, Sindhu said: "Our team is stronger than last year. Our men's singles is good as Tanongsak Saensomboonsuk has been playing well and women's singles I'm there.
"In men's doubles also there is Chris Adcock and ofcourse Sumeeth Reddy and in mixed doubles there is Gabrielle Adcock and Chris, so I feel we have a very good team," she said. Sindhu said every team will have an equal chance this time in the 11-point format.
"You can't say one team is favourite as anything is possible in this 11-point best of three format. After 10-10, the game will extend till 15, so who will really take the game away, anything is possible," she said.
The BWF is trying the 11-point format with best of five games at international tournaments.
Comparing the two formats, Sindhu said: "In 21-points best of three, if you don't play well and give away a huge lead you think you can still cover but in 11-point from the first point you have to be alert, if you take a say 7-point lead it is over.
"It will change the game also. There endurance is the main thing but in 11-point, it is just speed of the game."
Topics mentioned in this article