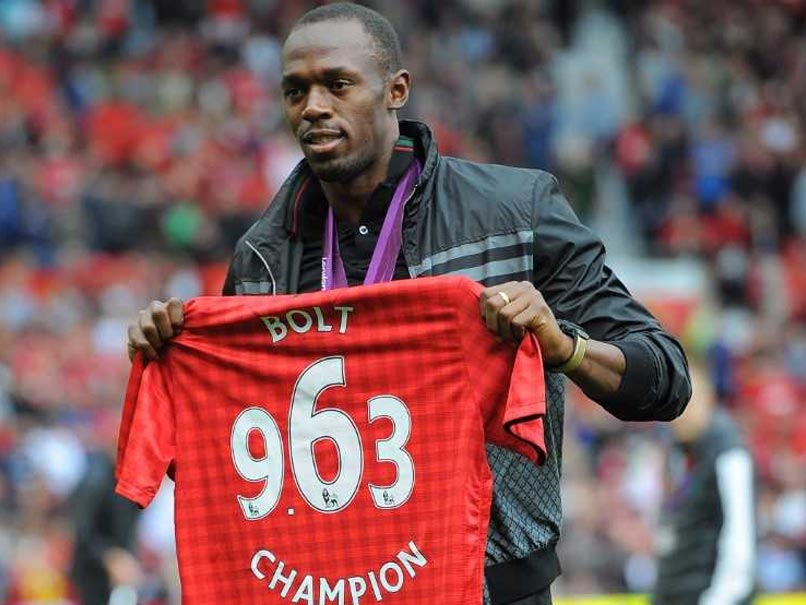 Usain Bolt will be seen donning the Manchester United jersey at Old Trafford on September 2.
© AFP
The fastest man on the planet, Usain Bolt, has been dominating the athletics track with his fearsome speed. The 'Sprint King' might have brought the curtains down on his glorious running career but will soon be seen in action in football. Bolt will be seen donning the Manchester United jersey for a Legends match against Barcelona at Old Trafford on September 2. A lifelong Red Devils fan, Bolt will be seen playing alongside legends like Ryan Giggs and Paul Scholes at Old Trafford.
Bolt's glittering career sign-off came to a crashing end when he pulled up injured on the anchor leg of the World Championship 4x100m relay on Saturday.
"I've always said I wanted to play football. It's something I'll be good at," Bolt told The Sun.
"This has been his dream for many years. He's desperate to do it as long as he can get over the injury," a source told the website.
Bolt had arguably the hardest time of his glittering career at the World Athletics Championships being held in London. After failing to win gold in his last individual 100m, taking home the bronze, the Jamaican star suffered a massive heartbreak in the final race of his career.
Bolt, the 100 and 200m world record holder, finishes his career with 14 world career medals, one behind American Allyson Felix, to go with eight Olympic golds.