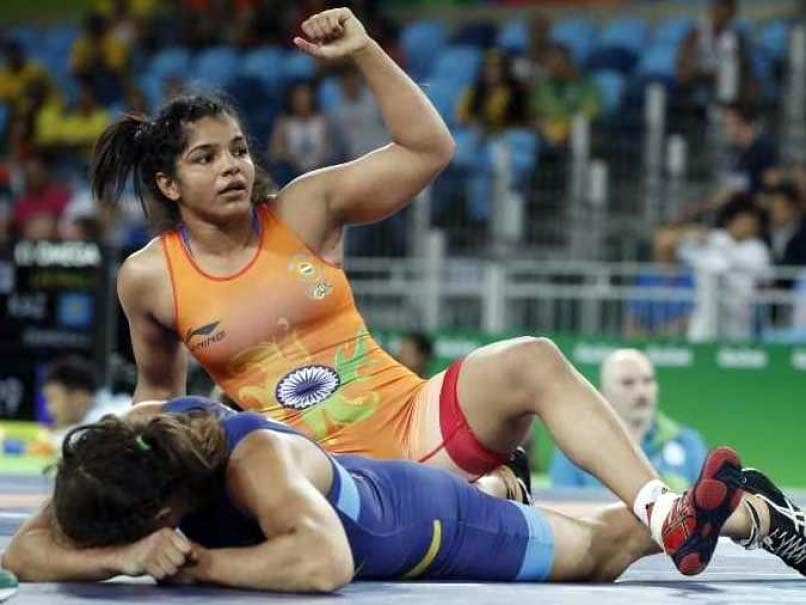 Sakshi Malik kept her medal hopes alive at the World Wrestling Championship. (File pic)
© AFP
Japan's Yukako Kawai outclassed Olympic medallist Sakshi Malik 16-2 in the 62 kg quarterfinals at World Wrestling Championship 2018 on Wednesday. The two-time World Cup title winner was technically superior to Sakshi as she had very little chance against her, despite leading 2-1 in the first period. However, the Rio Games bronze medal winner entered the repechage round after Kawai had reached the final. In 50kg category, after a rousing start by Ritu Phogat in the pre-quarterfinal against Thi Yuan Nguyen of Vietnam with a technical superiority, the Indian lost her quarterfinal bout by fall to Yui Susaki.
Like Sakshi, Ritu Phogat too got luckier and entered the repechage round where she will meet Alina Emilia of Roumania on Thursday. The Japanese, who Ritu Phogat conquered her in the quarters, too entered the final.
Ritu Malik's efforts fell short in the 65 kg category bronze medal playoff as the Indian went down to Ayana Gempei from Japan 3-7 in the world championships at the Papp Laszlo Sportarena. The Japanese, who won the under-23 world title last year and added this year's World Cup crown, proved her superiority yet again.
By the end of the first period, the Japanese with a take down and a step-out led 3-1 and, in the second, retained her aggression to score four more points, both on take downs even as Ritu Malik managed a couple of points for the take down and one through hold. 
But with time running out on her, Ritu Malik could not overcome the deficit.
However, Ritu Malik had done herself proud by holding on to her nerves to overpower her Bulgarian rival Sofiya Hristova Georgieva 9-8 in the repechage round and enter the bronze playoff. 
Pinki (53kg) lost her quarterfinal to Poland's Katarzyna Krawczyk 2-7 while CWG silver medallist Pooja Dhanda lost 3-4 to China's Ningning Rong at the same stage in the 57kg. 
Pooja should thank her quarterfinal opponent from China for giving her a lease of live in the repechage round as Rong entered the final, to be played on Thursday.