Story Progress
Back to home
Australia vs Sri Lanka Live Score, Over 46 to 50 Latest Cricket Score, Updates
Live Updates of Today Match between Sri Lanka vs Australia from The Oval, London. Check commentary and full scoreboard of the match.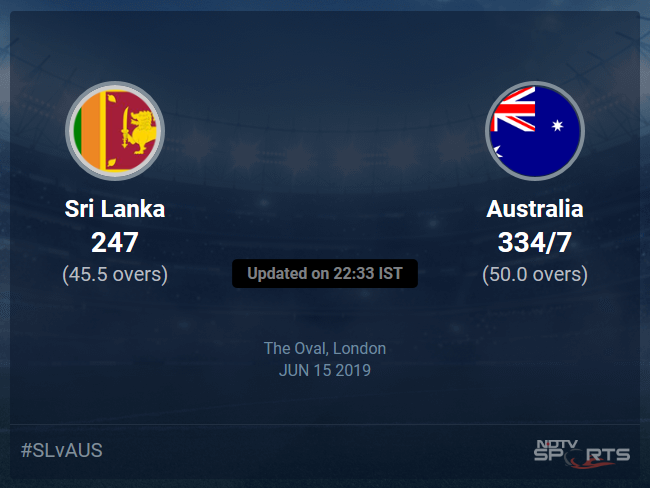 AUS vs SL Latest Score
45.5 overs (0 Run) OUT! There is the final wicket! Australia have finally managed to take it. Cummins is the man who finishes things off. Pradeep, like he has been doing, makes room again. Cummins bowls it full and follows him. Nuwan looks to go downtown but the ball kisses the outside edge and goes into the hands of the keeper. AUSTRALIA WIN BY 87 RUNS!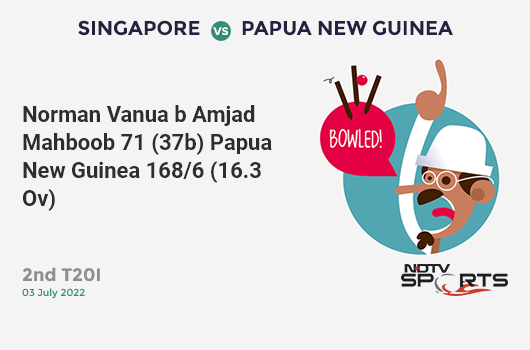 45.4 overs (1 Run) Another short one on middle, Dhananjaya pulls it gently towards mid-wicket for one.
45.3 overs (0 Run) Slower one on off, Dhananjaya pushes it to covers.
45.2 overs (0 Run) Good length on off, de Silva defends it towards point.
45.1 overs (0 Run) Bangs it short and on middle, de Silva looks to paddle but misses.
Topics mentioned in this article