Story Progress
Back to home
India vs South Africa Live Score, Over 46 to 50 Latest Cricket Score, Updates
Live Updates of Today Match between South Africa vs India from The Rose Bowl, Southampton. Check commentary and full scoreboard of the match.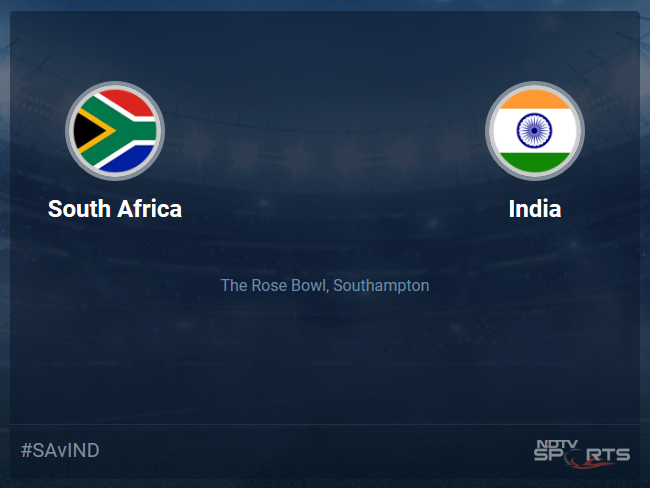 IND vs SA Latest Score
47.3 overs (4 Runs) FOUR! Hardik Pandya finishes it off in style! Slightly short and outside off, he cuts it through point. No chance for Tahir this time. Customary handshakes taking place as INDIA WIN BY 6 WICKETS!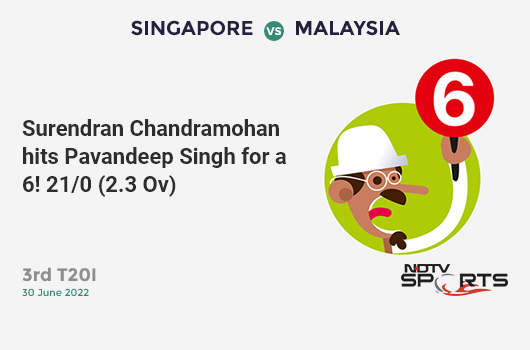 47.3 overs (1 Run) Another bouncer! This time it is called a wide as it bounces too high. 2 needed now.
47.2 overs (0 Run) A short one, Pandya lets it go through to the keeper.
47.1 overs (2 Runs) Great commitment shown by Tahir. Pandya guides this through point. Tahir makes a lot of ground to his left, dives and pushes it back in. The batters only get two.
46.6 overs (1 Run) A single now! Pushes this through covers and takes one. 5 needed.
46.5 overs (4 Runs) FOUR! Make that 6! Through the leg side this time. Pandya stands tall and takes on the challenge of pulling this short ball. Does it very fine and hits it through mid-wicket for a boundary. He wants to end it in a hurry.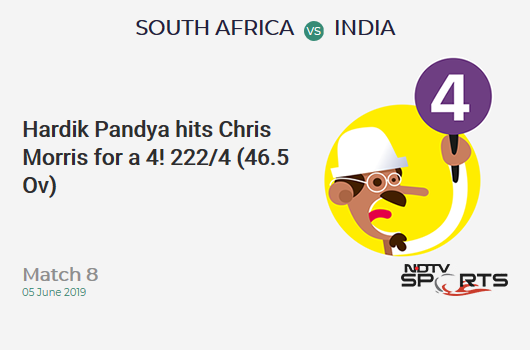 46.4 overs (4 Runs) FOUR! Off the mark in style! Short and outside off, Hardik stands tall and slashes it past point and it races away to the fence. 10 needed now.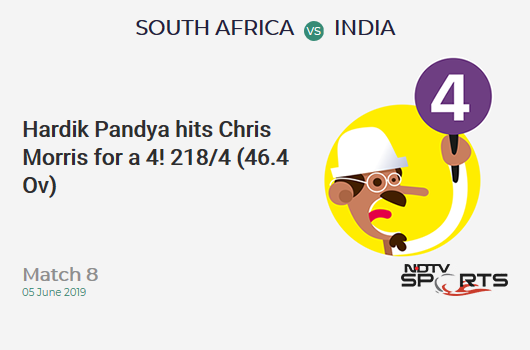 46.3 overs (0 Run) On a length and around off, Pandya strokes it to covers.
46.2 overs (1 Run) Back of a length on off, Rohit guides it down to third man for one.
46.1 overs (0 Run) OUT! The finisher, Dhoni, walks back before finishing the game. However, his partnership with Rohit Sharma has taken India to the brink of victory. South Africa, on the other hand, finally hang onto one catch. Morris bowls the slower one outside off, Dhoni looks to go big but is done in by the pace. He ends up hitting it high up in the air towards the bowler's end. Morris calls for it and takes. Collides with the stumps and falls over after taking the catch. Does well to keep the ball in his left hand. Something to rejoice for the South Africans.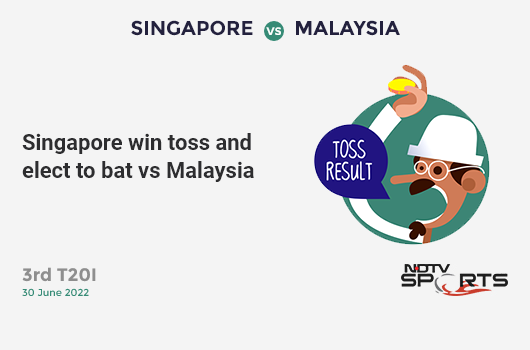 45.6 overs (1 Run) Dhoni makes room and Rabada bowls it outside off, Dhoni reaches for it and just about gets bat on ball. He hits it over point for one. 15 needed in 4 overs now.
45.5 overs (1 Run) Bangs it short and on the body, Rohit pulls it towards fine leg for one.
45.4 overs (0 Run) That stayed very, very low. Short and outside off, Rohit looks to cut but it goes off the bottom towards cover.
45.3 overs (1 Run) A single! That will do for India as Dhoni works it through mid-wicket.
45.2 overs (2 Runs) Top edge but safe! A good effort in the field by Shamsi but won't make a difference now. Short and on the body, Dhoni looks to pull but gets a top edge which goes towards fine leg. Shamsi runs to his right and then dives, saves two for his side.
45.1 overs (0 Run) Back of a length on off, Dhoni pushes it to covers.
Topics mentioned in this article