Story Progress
Back to home
India vs South Africa Live Score, Over 21 to 25 Latest Cricket Score, Updates
Live Updates of Today Match between South Africa vs India from The Rose Bowl, Southampton. Check commentary and full scoreboard of the match.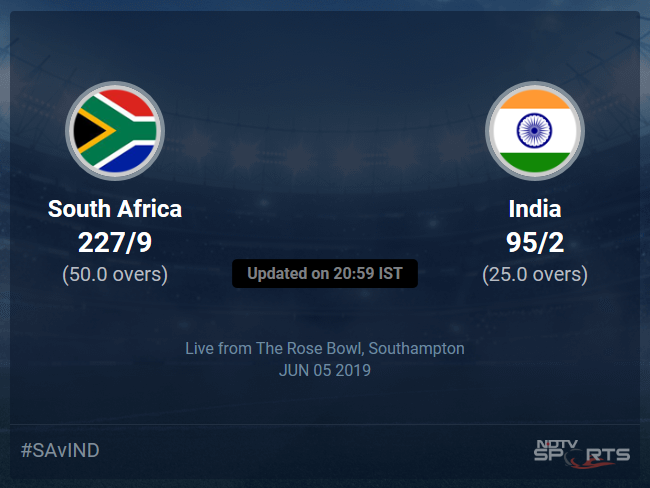 IND vs SA Latest Score
24.6 overs (1 Run) Nicely tossed up ball on off, landing very full, Rohit forces it down to long off for a single.
24.5 overs (0 Run) Flighted and on middle, turning in, Rohit gets forward to play straight but it spins in and takes the inside edge. Rolls behind square leg.
24.4 overs (0 Run) Tossed up ball on middle, Rohit flicks it off his pads but finds square leg.
24.3 overs (0 Run) Sharma has defended it by getting right behind the line of the delivery.
24.2 overs (2 Runs) Rush of blood there for Rohit! He jumps out of the crease to take it on the full and then swings his bat across the line. His bottom hand comes off the handle and it flies over mid-wicket. Falls in no man's land and the batsmen take a couple of runs.
24.1 overs (0 Run) A flatter delivery on off, spinning away, Rohit plays it out from the crease to covers.
23.6 overs (1 Run) Sliding down the leg side, Sharma fails to flick and it goes behind off his thigh pad. They cross for a leg bye.
23.5 overs (0 Run) Watchful this time. On a length and outside off, Rohit allows it through to the keeper.
23.4 overs (0 Run) EDGED BUT SAFE! The reaction of Quinton de Kock says it all! Morris is bowling an excellent spell here. He lands a back of a length ball close to off stump, Rohit is forced to push inside the line but he does so with a soft bottom hand. As a result, the outside edge generated drops inches short of Hashim Amla at first slip. De Kock sees that and has his gloves on his face in disappointment.
23.3 overs (0 Run) Some hint of inward movement there, on a fuller length around off, Sharma is on the front foot as he pushes it defensively to covers.
23.2 overs (0 Run) Some extra bounce from a good length around off, Rohit jumps a bit on his back foot and keeps it out safely on the off side.
23.1 overs (0 Run) Lands it on a good length around off, Sharma plays it down from the crease to point.
22.6 overs (2 Runs) Strides forward to a full ball and drives it in the gap at covers. The deep point fielder rushes across to his right to stop the ball and the batsmen have enough time to take two runs.
22.5 overs (1 Run) 42nd ODI fifty for Rohit Sharma! He reaches there with a soft push down to long on for a run. Excellent knock by him. He had his fair share of luck earlier (got dropped on 1) but has survived that period and is now going decently. Should look to finish this run chase for India. 139 more needed!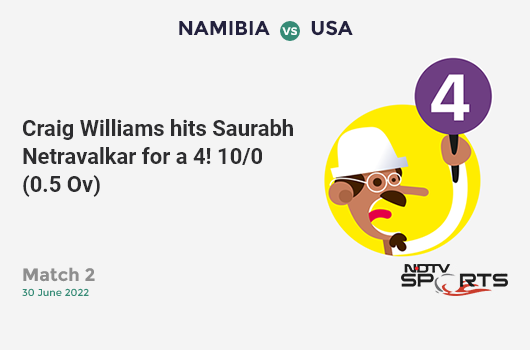 22.4 overs (0 Run) Loopy delivery, landing full around off, Sharma lunges and pushes it gently to covers.
22.3 overs (0 Run) Walks forward with a straight bat and pushes it back to the bowler.
22.2 overs (6 Runs) SIX! Rohit has dumped this one into the mid-wicket stand. Fancy footwork shown by the Hitman! He hurries down to the pitch of the delivery and sends it packing. High and handsome.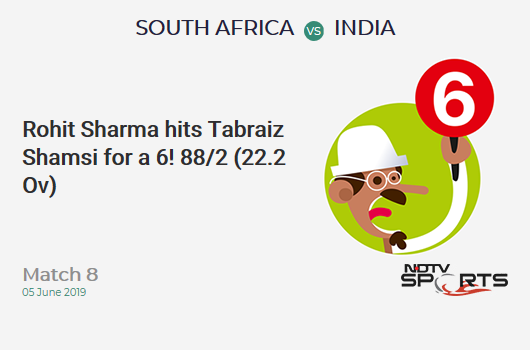 22.1 overs (0 Run) Full and flighted on off, driven off the front foot but straight to extra cover.
21.6 overs (0 Run) In the corridor of uncertainty, on a good length, Rahul guards his stumps and shoulders arms. Maiden from Morris, his second in this match.
21.5 overs (0 Run) Play and a miss! A 141 kph short delivery on off, Rahul takes on the challenge to pull it but it bounces over his bat.
21.4 overs (0 Run) Serves it closer to the off pole, on a length, KL is half forward in defense.
21.3 overs (0 Run) Full and on middle, angling in, Rahul plays a well-timed flick shot but fails to find the gap at mid-wicket.
21.2 overs (0 Run) Fractionally short and on off, Rahul goes on his toes and taps it down to point. His partner shows interest in a run but KL shouts a loud no.
21.1 overs (0 Run) Beauty to beat the bat! Morris steams in and lands a full ball around off, Rahul gets forward to play it with a straight bat but it straightens just a touch to miss the outside edge. Nearly kissed it.
20.6 overs (0 Run) Very full and on middle, Sharma digs it out to covers. Dot ball to end the over. 146 needed off 174 balls.
20.5 overs (1 Run) Almost hits the blockhole, KL squeezes it out down to long off and takes another run.
20.4 overs (1 Run) Floated ball, too full and on middle, Rohit knocks it down past the diving bowler for a run at long off.
20.3 overs (1 Run) Goes on the back foot to a shorter ball and eases it to long off for a run.
20.2 overs (1 Run) Flighted and around leg, Rohit tries to sweep but misses. It goes off his pads to the right of the short fine leg fielder. A leg bye taken.
20.1 overs (0 Run) Quicker one, on middle and off, Rohit defends it off his back foot.
Topics mentioned in this article