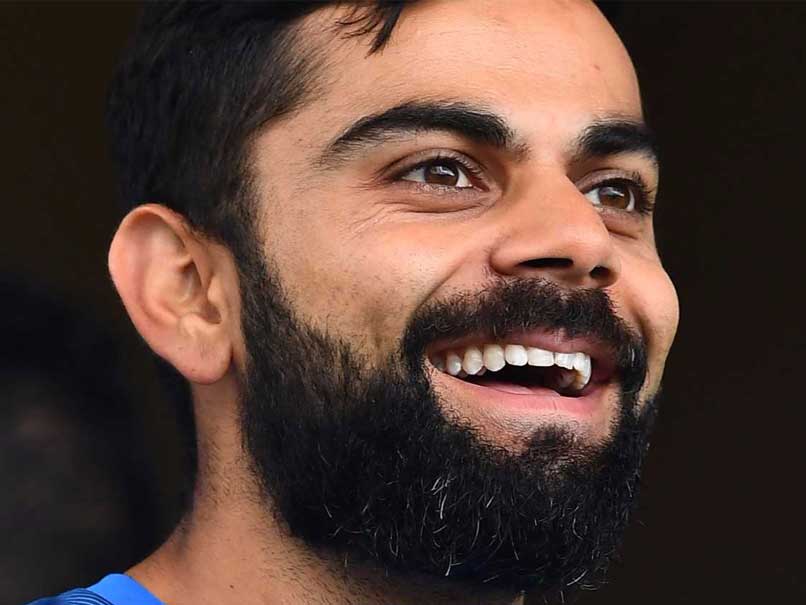 Virat Kohli scored 87 runs off 66 balls in the 2nd ODI vs West Indies
© AFP
India skipper Virat Kohli said, on Monday, that the presence of Ajinkya Rahane brings a balance to the team and allows him to play an extra bowler, which will come handy during the 2019 World Cup. Rahane's 103 off 104 balls helped the visitors reach 310 for five against the West Indies in the second One-Day International (ODI) at Port of Spain. Kohli said Rahane has a great potential at the top of the order and he is always there as a third opening batsman.
"Jinx (Rahane) has been a part of the ODI set-up for a while and we all felt he had a great potential at the top of the order. He is always there as the third opening batsman," Kohli told reporters.
"In this series, he has batted really well in both the games. He paced his innings well. He is such an established Test batsman. He wants to make it count in the shorter format.
"I think he has started taking a lot less pressure on himself and has begun enjoying his game more. He can only go up from here and improve in this format," he added.
Reiterating how Rahane adds balance to the team, Kohli said, "He can be that floater for us in the middle-order. He might allow you to play an extra bowler in a big tournament like the 2019 World Cup. There are very few people who can perform two roles for the team. He can open and he can play in the middle-order.
"So I see him providing more balance to us as a side, in terms of allowing us to taking an extra bowling option when he is there," Kohli explained.
Kuldeep Yadav, who took three wickets in his second ODI, helped India restrict West Indies to 205-6.
"His cross-seam deliveries turn both ways. I have faced him in the IPL. He's quite amazing with what he does with the ball and especially on dry wickets like it was today, he becomes even more lethal. Credit to him for putting up such a performance," Kohli said.
"A wrist spinner is a bonus. When you talk about the 2019 World Cup, We have 15 players here, 10-12 players are ready back home, who will be tested how they react in pressure situation, and who is going make impact in middle overs with the ball.
"We need to identify and then figure out who are performing under pressure," Kohli added.
Talking about the overall team composition, he said: "For us as a team, it's about doing the things right that we can do right, execute our skills to the best of our potential and regardless of how the opposition reacts, we want to do our things right, stay committed on the field be it batting, bowling or fielding."
India will play the third ODI on June 30 at Antigua's Sir Vivian Richards Stadium.
(With PTI Inputs)