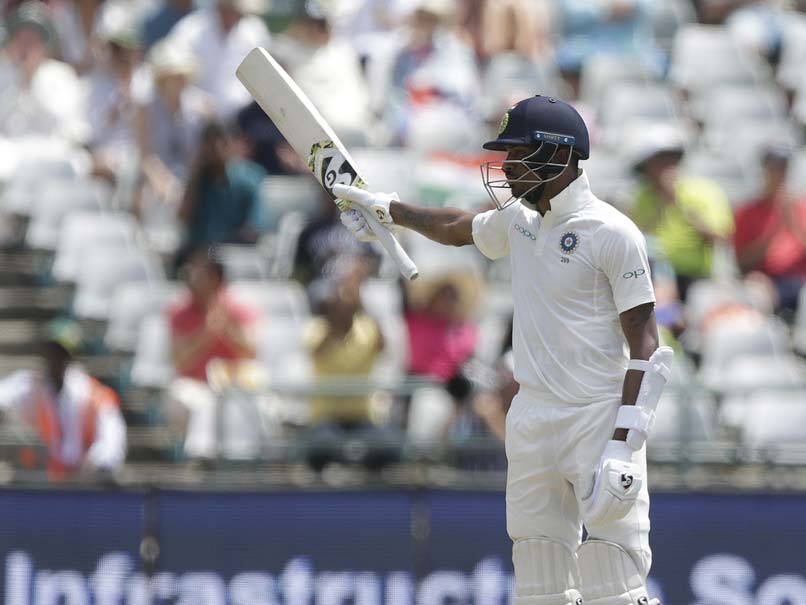 Pandya scored a brilliant 93-run knock in India's first innings against South Africa in the opening Test.
© AFP
India all-rounder Hardik Pandya has been making the headlines off late due to some impressive displays with both the bat and ball. The Baroda all-rounder was showered with praise on social media from not just fans but former cricketers as well for his brilliant 93-run knock in India's first innings against South Africa in the opening Test. Considered as the country's best ever all-rounder, Kapil Dev feels that Pandya has the ability but only time will tell whether he can kick on to become a genuine all-rounder. "Time will tell, wait for some time. He (Pandya) has the ability," Kapil said when asked if Pandya can emerge as a genuine all-rounder for India.
"The team has to see the right combination, that's it. When you have an all-rounder, that is always good for the captain, he has the option."
Asked if he always wanted to be an all-rounder, Kapil replied: "No, I was a bowler, in my first class match on my debut I batted at No 11. Every bowler can become a batsman, but for every batsman it is not possible to become a bowler."
Kapil also said he has no plans to open a cricket academy.
"If you sponsor me, I will run it, I cannot charge kids to teach them cricket. I do not like that kids have to pay me and then I teach them cricket. This is my thinking and each individual has his own way of thinking," he said.
"When I was young, I never felt that I could learn cricket by paying money. If academies are running, they charge fees, like in schools and colleges, but my conscience does not allow charging money."
The 59-year old, a veteran of 131 Tests and 225 ODIs, heaped praise on the current crop of Indian cricketers, saying the cricketing world is now looking up to India.
"These boys are professional, they are doing so well. We used to look up to other countries, today the world of cricket is looking up to India, it's a big change," he said.
(With PTI Inputs)