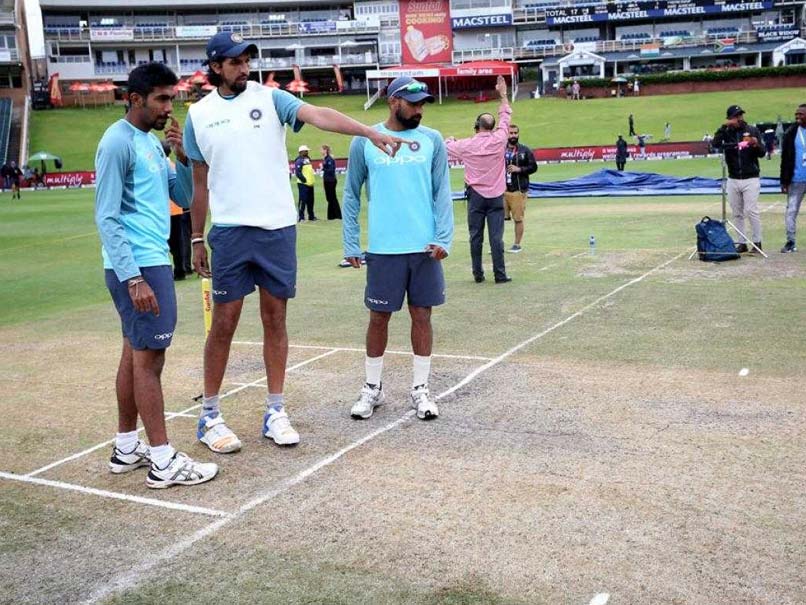 India came back from behind to win the third Test that saw 40 wickets fall in almost 296 overs.
© BCCI
Johannesburg's Wanderers Stadium pitch, where India defeated South Africa by 63 runs in the third Test, was rated as poor on Tuesday by the International Cricket Council (ICC). The pitch has received three demerit points, an ICC release said, which will remain active for a rolling five-year period and if during this period, the Wanderers Stadium reaches the threshold of five demerit points, then it will be suspended from staging any international cricket for 12 months.
India came back from behind to win the third Test that saw 40 wickets fall for 805 runs in almost 296 overs.
ICC match referee Andy Pycroft, whose report has been forwarded to Cricket South Africa, said: "The pitch prepared for the final Test was a poor one. It had excessively steep and unpredictable bounce, and excessive seam movement.
"It deteriorated quickly as the match progressed, which made batting extremely difficult and hazardous, resulting in the medical staff from both the sides having to come onto the field of play multiple times to treat their batsmen.
"As the on-field umpires are also responsible for the players' safety, they expressed concerns about the behaviour of the pitch, and debated after day three if it was appropriate to continue the match.
"In the end, the umpires made the decision to continue and the Test reached its natural conclusion on day four. However, there was still excessive variable bounce and seam movement when the Test match ended."
The third day's play at Wanderers was affected by the 'dangerous' pitch conditions.
South African batsman Dean Elgar was hit thrice during the duration of the play but the last hit which he took on the grille of his helmet off a delivery by Jasprit Bumrah forced the umpires to take the players off the field.
Umpires Aleem Dar and Ian Gould had consulted earlier because of unusual bounce and deviation on a pitch which former Indian captain Sunil Gavaskar described as "dangerous".