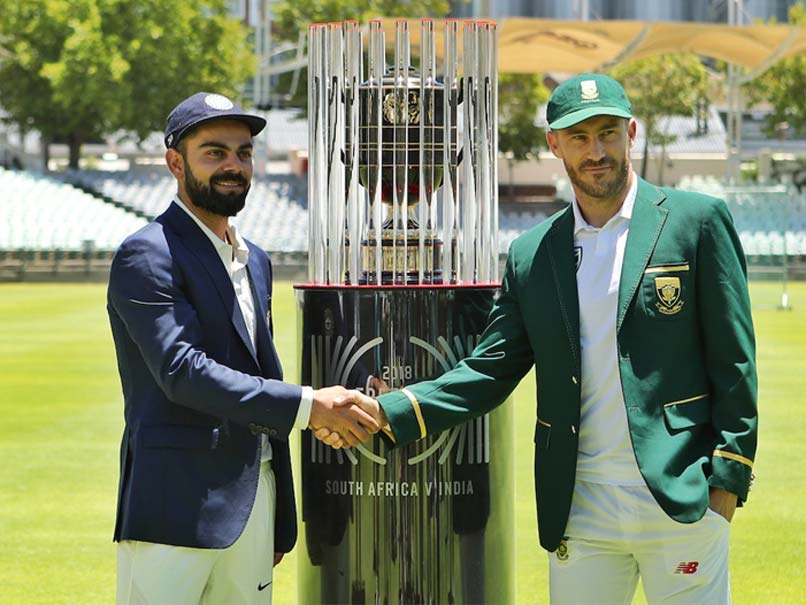 India will play 3 Test matches against South Africa starting on Friday at Newlands, Cape Town.
© BCCI
India will play three Test matches against South Africa starting on Friday at Newlands, Cape Town. The visitors have never won a Test series in the Rainbow Nation in the past 25 years and international bookmakers are giving Virat Kohli-led India a slim chance of ending that drought. South Africa are the odds-on favourites to not only win the first Test but also to clinch the series against India. With South Africa naming a full-strength side for the upcoming series, the visitors will have their work cut out when they take on the Proteas.
South Africa have been given a 50 per cent chance of winning at Cape Town and are as much as 60 per cent favourites to win the series.
Following are the odds for the series:
Who will win the first Test?
Who will win the Test series:
International bookmakers have given a 30 per cent chance of South Africa winning the series 2-1 and the same percentage in favour of the home side winning it 3-0 while a 15 per cent chance for a 1-1 draw. International bookmakers have predicted a 10 per cent chance of India winning the series 2-1.
What will be the Test series match result?
According to the International bookmakers, Virat Kohli is the favourite to make the maximum number of runs in the Test series from the Indian side followed by Cheteshwar Pujara and Murali Vijay.
Who will be the top Indian batsman (most runs)?
The 2nd Test will be played at SuperSport Park, Centurion, from January 13, followed by the 3rd and final Test at New Wanderers Stadium, Johannesburg from January 24.
After the Test series, India will face Proteas in a six-match ODI series with the tour culminating with a three-match Twenty20 International series.