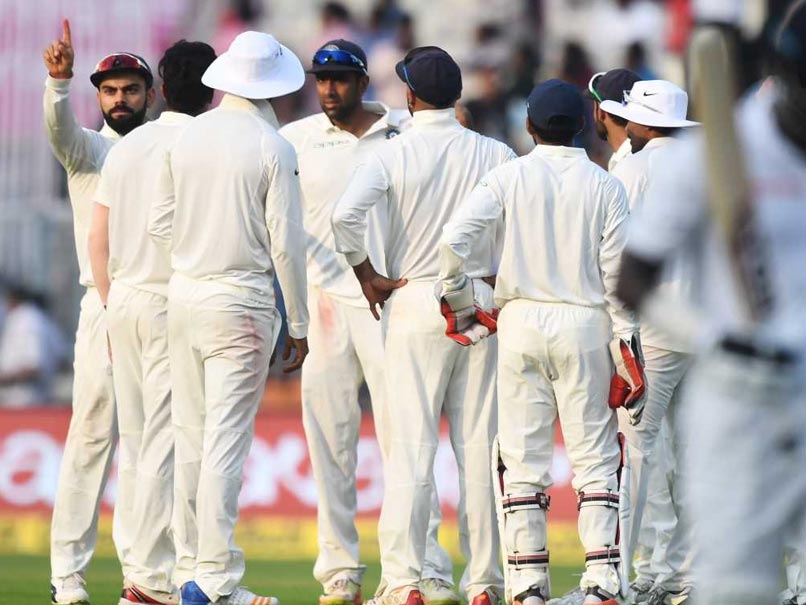 Team India has won a record nine series in a row.
© AFP
Former India captain Rahul Dravid believes that the current India team has a 'great chance' of winning a maiden three-match Test series in South Africa starting on January 5, as the Virat Kohli-led team has all the bases covered. Supporting his statement, Dravid said that the depth of the current side multiplies India's chances of defeating the Proteas in their own backyard. The former Indian great further said that the squad has good quality pacers, spinners, which is ably supported by all-rounder Hardik Pandya.
"I think we have a great chance this time looking at the depth of the current side," Dravid told PTI.
"We have got some quality quicks, we have the opportunity of playing the all-rounder (Hardik Pandya) if we need to. We have got quality spinners in Jadeja and Ashwin. What also excites me is that all our batsmen have been to South Africa before and they have the experience of 40-50 Tests," he added.
"Having said that, you do need a bit of luck in those conditions, bit of rub of the green. If we get that, I am very confident about our chances," Dravid remarked.
However, the number one Test team, which has won a record nine series in a row, has only one warm-up fixture before the series-opener.
India have been playing non-stop cricket since the Champions Trophy and captain Kohli spoke out on the cramped schedule which the team is facing.
Dravid said it will be good to take the extra load off the players' shoulders.
"Some years are tough (schedule-wise) for the team and some are not. There is a lot of pressure on players but that is same for all teams. But it will be nice if we can balance the schedule though it is not an easy job."
Kohli recently surpassed Dravid to be the second-highest century-maker for India across formats and is only behind the great Sachin Tendulkar.
"The intensity that he brings on the field to inspire his teammates is what stands out for me," said Dravid when asked what separates Kohli from the others.
(With PTI inputs)