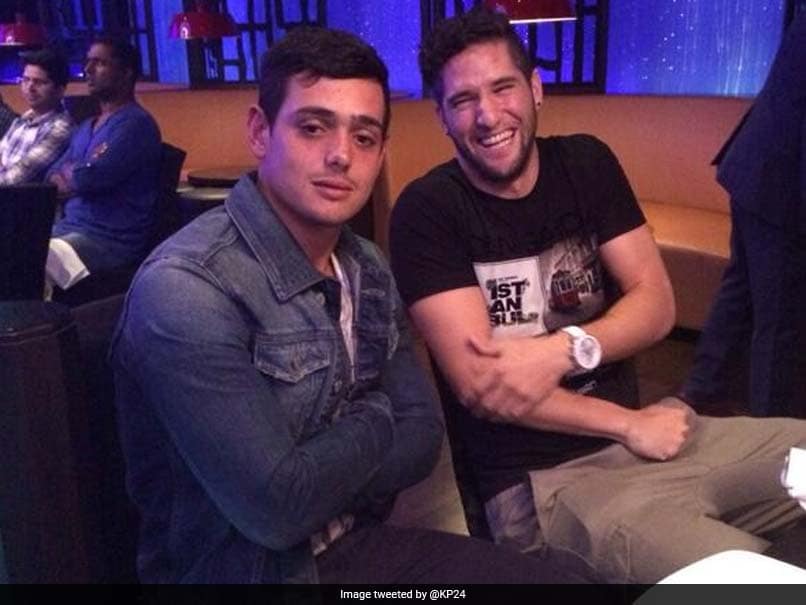 Sarah Taylor compared de Kock's appearance and looks with herself.
© Twitter
South African wicket-keeper Quinton de Kock is one of the most influential wicket-keeper batsman currently in cricket. From his advent in the senior circuit, de Kock has been instrumental in many of South Africa's victories. He has been in the limelight for his fearless batting style and calm demeanour. Due to his batting style, many have had compared him with former Australian wicket-keeper-batsman Adam Gilchrist but the South African had outrightly denied any comparison, saying he has his own style of play. However, England woman wicket-keeper Sarah Taylor has found a rather interesting comparison to make with de Kock.
Sarah compared de Kock's appearance and looks with herself, giving her fans a visual treat. She uploaded a demonstrative picture of de Kock's appearance if he dresses up as a woman.
Secrets out.... pic.twitter.com/t05grlU3J5

— Sarah Taylor (@Sarah_Taylor30) January 20, 2018
This exchange shows the off-field humour that the cricketers share with each other. When not on national duty, the cricketers decide to bring up hilarious conversations with fellow players and come out with extremely funny results.
Interestingly, this is not the first time Sarah has trolled a fellow cricketer. Sarah's teammate Danielle Wyatt was in the news for all the interesting reasons when she asked India captain Virat Kohli to marry her during the ICC Women's World Cup 2017.
However, when Virat married his long-time girlfriend Anushka Sharma in a private ceremony, the England wicket-keeper trolled her teammate for taking too long to visit Kohli.
Should of got there quicker @Danni_Wyatt !!! https://t.co/IIZNJa2QEc

— Sarah Taylor (@Sarah_Taylor30) December 13, 2017
never mind https://t.co/LpzB3deVWf

— Danielle Wyatt (@Danni_Wyatt) December 13, 2017
While de Kock, it seems, is unfazed by the remarkable similarities, he has his eyes set on the third and final Test against India at Johannesburg starting January 24.